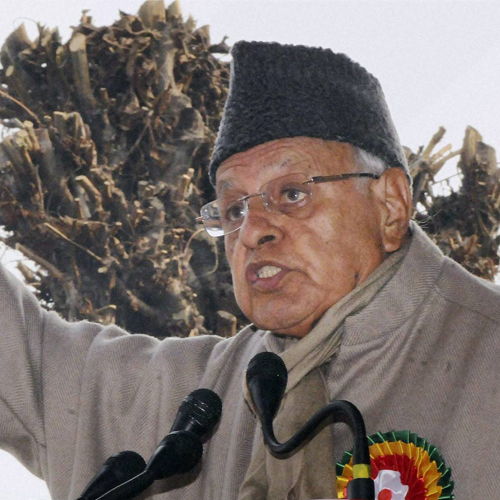 Union Minister of New and Renewable Energy Farooq Abdullah on Monday said that he never called the people of Jammu and Kashmir as 'thieves', and added that he was misquoted by the media.
"I had never said that Kashmiris are thieves. It (stealing of power) happens all over the country. I have been saying for such a long time, even when I was the Chief Minister of the state," Abdullah said.
"I am sad that I was misquoted by the media. I had spoken about power. I had said that it is unfortunate that we buy power for nearly 2-3 thousand crores but we are not able to get that money back because there is a lot of pilferage of power. Many of our people are stealing power," he added.
National Conference (NC) chief Abdullah had reportedly described the people of Jammu and Kashmior as "mahachors" (biggest thieves) of electricity while addressing an event in New Delhi on Sunday.
Meanwhile, People Democratic Party (PDP) President Mehbooba Mufti, demanded an apology from Abdullah over his remarks.
"I feel that Farooq Abdullah should apologize for calling the people of Jammu and Kashmir 'thieves'," said Mufti.
Awami Ittihaad Party (AIP) President Engineer Rashid blamed Abdullah for exploiting Kashmiris for his own selfish political motives.
"Farooq Abdullah is a thief who got Maqbool Bhat, Afzal Guru killed and who failed to get their bodies, who destroyed autonomy, raised the issue of Kashmir, who betrayed India, Pakistan and Kashmir or people, who gave their jewellery to Sheikh Abdullah in 1931 and start a political movement, are thieves. Abdullah's four generations are enjoying while the people are suffering," said Rashid.