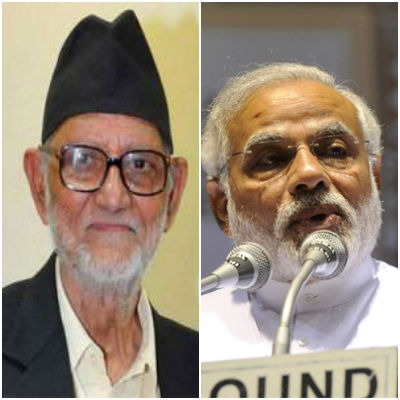 Prime Minister of Nepal Sushil Koirala, has met Prime Minister Narendra Modi at Hyderabad House here on Tuesday.
Earlier, Modi met leaders from Afghanistan, Maldives, Sri Lanka, Bhutan and Mauritus. He met with Pakistan Prime Minister Nawaz Sharif at 12.10 a.m and the Bangladesh Parliament Speaker Dr. Shirin Sharmin Chaudhury at 12:45 hours.
Earlier, Modi started his day by assuming charge at the Prime Minister's Office (PMO).
Narendra Modi was administered oath of office and secrecy by President Pranab Mukherjee as India's 15th Prime Minister along with his 44-member Cabinet on Monday evening.