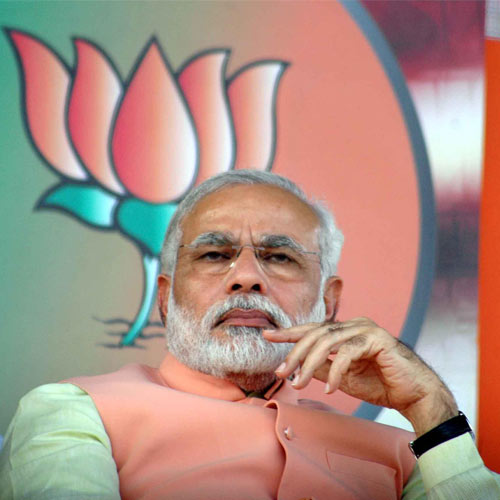 Union Minister Beni Prasad Verma today hit out at Narendra Modi saying the BJP prime ministerial candidate would have to be kept away from power to maintain social harmony in a developing country like India.
"Modi says Congress sows and spews poison. But everyone is aware of who sows and spread poison," Verma said, referring to Modi's comments at a rally in Meerut yesterday.
Modi had accused the Congress of putting one religion against another, one caste against another and one state against another.
His counter-attack came a day after Sonia Gandhi, at a rally in Karnataka, accused Modi and BJP of indulging in divisive politics by "sowing seeds of poison" (zeher ki kheti) and instigating violence in their "hunger" for power.
"India is a developing country and for its economic development, it is essential that social harmony is maintained, for which Modi would have to be kept away from power," Verma told reporters here.
Responding to questions on SP supremo Mulayam Singh Yadav giving him a challenge in his parliamentary constituency Gonda by organsing a rally there today, Verma said he never considers SP a challenge, and asserted that he will contest from Gonda only.
Terming UP Chief Minister Akhilesh Yadav as like a son to him, Verma hoped Akhilesh would help set up 500 MW power projects in Jagdishpur and Gonda.
Taking a dig at UP Minister Azam Khan, who reportedly directed policemen to go after buffaloes that went missing from his farm, Verma said several lives were lost in Muzaffarnagar, people are killed in the state daily, but no one has been sent.
"This is most disappointing," he said.
On AAP leader Arvind Kejriwal naming Congress president Sonia Gandhi and vice-president Rahul Gandhi in the list of corrupt leaders, he shot back, saying, "...every thief brands the other a thief."