The party, however, does away with Rs10 membership fee, makes it totally free.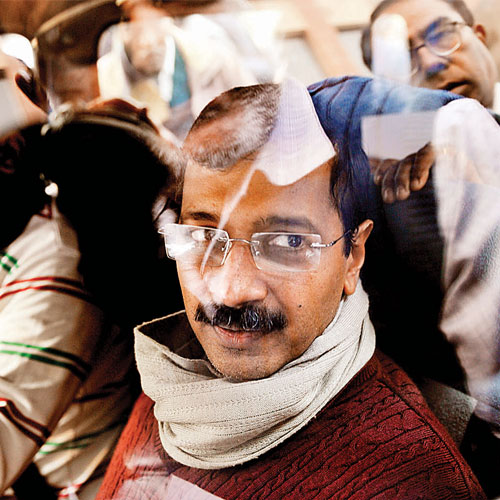 Deciding to focus on selected areas where they have a strong reach or wave, the Aam Aadmi Party (AAP) on Sunday announced that it will not fight all Lok Sabha seats but would contest the maximum possible. It also announced a nationwide fortnight campaign for enrolling new members from January 10.
The AAP has decided to do away with Rs10 as token money for membership and people would not have to pay anything to join the party.
However, the party admits that it needs more funds to contest the general elections. "We fought the Delhi elections with Rs20 crore. But more funds would be needed for the Lok Sabha polls," said Pankaj Gupta, senior AAP leader.
The decisions were arrived at AAP's two-day national executive meeting that was chaired by Arvind Kejriwal in the national capital. AAP's senior leader, Yogendra Yadav, after the meeting, said the party will contest in at least 15 to 20 states and effort will be to put up good candidates on maximum number of seats in Lok Sabha polls.
Yadav clarified that they have still not decided on how many seats the party will contest. "Though it is sure that we will contest elections from a large number of seats, at present we are not sure that we will contest from all 543 seats. We hope to contest from at least 15-20 states," Yadav said.
"AAP will contest the Lok Sabha elections under the leadership of Arvind Kejriwal. It is still to early to discuss about the party's prime ministerial candidate," he said.
Even before December 8 results of Delhi elections were out, AAP had a proper party structure in at least 309 districts from a total of around 650 districts in the country. After its stellar debut, AAP has witnessed a huge growth in their membership with people from all walks of life joining them which include singers, industrialists, activists and others. Such has been the frenzy that it has been running out of membership receipt books.
Yadav also announced that AAP will contest all the 90 constituencies in the upcoming assembly elections in Haryana as well as all the 10 Lok Sabha seats of the state. "The party has decided to contest all the Lok Sabha and assembly seats in Haryana," he added. He said that keeping in mind the unprecedented interest among people to join AAP, they are launching a nation-wide membership drive — Main Bhi Aam Aadmi — between January 10 and January 26.
"We have got immense support from people, whether it is villages or urban areas. In view of this support, during this campaign we will invite people to join the party and encourage them to take out time for nation building," Yadav added.
AAP announced that all selected candidates would go through a public scrutiny in the run up to final selection by the Political Affairs Committee. The last date for applying is January 15.