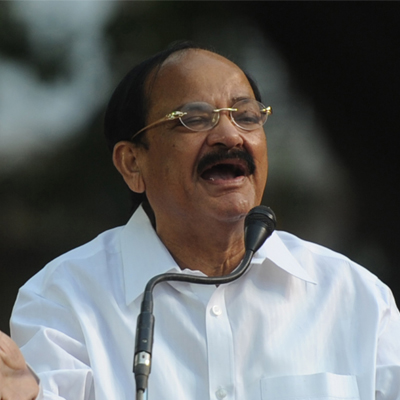 Senior BJP leader M Venkaiah Naidu on Monday said neither a Third Front nor any other dispensation can form government at Centre except the NDA led by Narendra Modi.
"Neither a Third Front, a secular front or UPA can form government at Centre. It was seen in the past also that the so-called Fronts have failed to rule," Venkaiah said while interacting with reporters here. In a dig, Venkaiah said, "It seems there are many Prime Ministerial aspirants in these Fronts." Launching an attack on the Congress-led UPA over its policies, Venkaiah said, "People of the country have already decided to teach a lesson to the UPA which has cheated on people and caused crises on all fronts.The country is reeling under all kinds of deficits like of revenue, trade and fiscal. Moreover, there is a deficit of confidence," he said.
In this situation, only a stable government with the committed leadership can run the government, Venkaiah said, adding only Modi government can overcome the crises and bring a turnaround. "I appeal to people to not believe in a slew of promises being made by some political parties in their poll speeches and manifestos because they are not feasible in current economic scenario," he added.