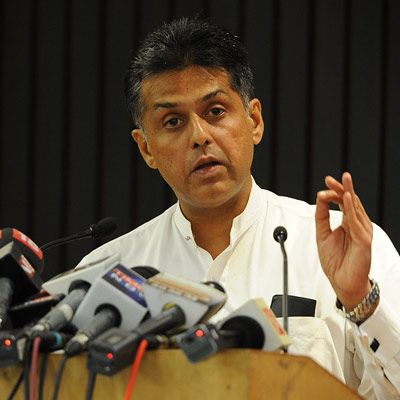 Congress leader Manish Tewari on Friday said that the National Democratic Alliance (NDA) government is burdening the common man by hiking railway fares.
"Yesterday, they were talking about common man, and today, they are burdening the same. The irony is that the same people when in opposition would critique the government when any economical decision was taken," said Tewari.
"Without bringing in parliament and waiting for the budget, they have taken this decision. What kind of sensitivity is this? The first thing they have done after coming to power is increasing rail fares," he said.
Congress leader Rashid Alvi said that he strongly condemned the hike by the NDA Government. "This government came with a commitment to bring good days. Everything is being reversed ever since this government came to power. It is wrong to hike the fares before railway budget is presented," said Alvi.
"This will affect everything and I strongly condemn it," he added.
The centre has reportedly announced a steep hike in railway passenger and freight fares with effect from Friday.
Passenger fares have been increased by 14.2%, while freight charges have been increased by 6.5% respectively.