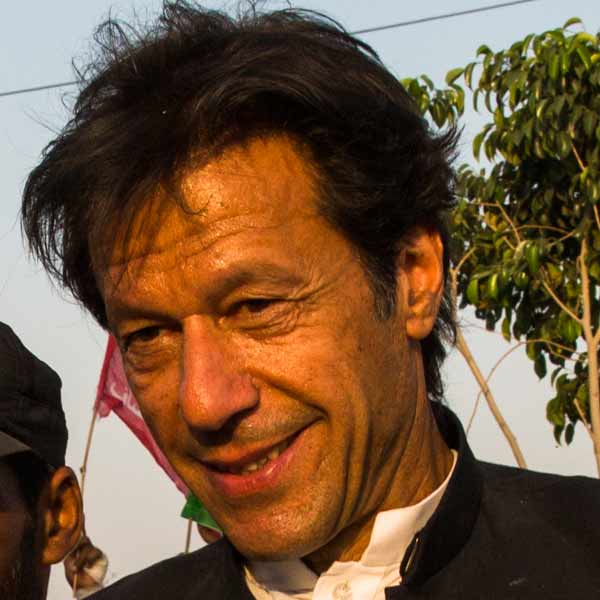 Cricketer-turned-politician Imran Khan has said Nawaz Sharif was treated like a schoolboy during his trip to India and questioned his visit to the home of an Indian steel tycoon, saying it reflected the misplaced priorities of the Pakistan Prime Minister.
Khan, the chairman of Pakistan Tehreek-i-Insaf (PTI) party asked how Sharif could visit the home of Sajjan Jindal with his businessman son Hassan Nawaz when it is clearly a conflict of interest.
Khan pointed out that no western democratic leader does business while in office, as it is a clear conflict of interest. Khan said that going to the steel magnate's house for tea in New Delhi when he couldn't find time to meet the Hurriyat leaders reflected the misplaced priorities of Prime Minister Sharif.
Speaking to the media outside the Parliament House here, Khan said that by not meeting representatives of the Hurriyat Conference, the prime minister had struck a bargain on Kashmir, Dawn News reported.
He said Sharif was treated like a schoolboy during his trip to India to attend Prime Minister Narendra Modi's swearing-in ceremony.
In a statement issued by PTI Central Secretariat on Saturday, Khan said it was regrettable that the notion of conflict of interest is totally ignored by the leaders when they are in power, the Nation reported.
The Sharifs' entire business has multiplied while they have been in power, he alleged. Khan said that even more disturbing is the fact that his family is one of UK's biggest investors. Yet, instead of bringing his own funds back to Pakistan, Sharif has done numerous overseas trips to attract investment from overseas, Khan added.