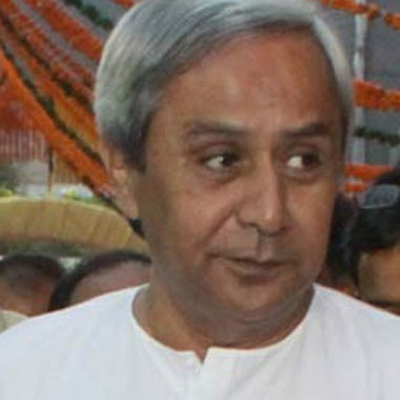 Terming Congress and BJP as "anti-Odisha", ruling BJD supremo Naveen Patnaik today ridiculed Congress for implementing Food Security Act just before expiry of the UPA government's tenure at the Centre.
"Though the Congress in its manifesto in 2009 had promised to bring a food security bill, it enacted the law just before end of the UPA government's tenure. The Act was passed keeping in eye on the elections," Patnaik said while addressing a public meeting at Pallahara in Angul district.
Patnaik said this while referring to Congress President Sonia Gandhi's statement at a meeting in Balasore yesterday.
Gandhi had blamed the BJD government for not implementing the Food Security Act in Odisha even as its objective is to end hunger.
Without taking her name, the Odisha chief minister asked whether the Act would meet hunger of the people. "What is exactly required for a hungry man? A Bill or food grain? A Bill cannot meet hunger," Patnaik said.
Rejecting the Congress chief's claim that the UPA government worked to eradicate hunger from the country, Patnaik said, "The BJD government provided rice to poor people at the cost of Rs 2 per kilogramme for five years from 2008 to 2013. Now the needy people get rice at Re 1 a kg." "Congress has failed in all fronts while its only success during last 10 years is rampant corruption," Patnaik said.
Accusing both Congress and and BJP of working against the interests of Odisha, Patnaik said, "Successive governments at the Centre have neglected the state. They have not been helpful in according special category status to the state, neglected railway expansion, denied royalty on minerals and assistance during natural calamities."
Referring to BJP'S Prime Ministerial candidate Narendra Modi's statement on poverty in Odisha at a meeting yesterday, he said, "The person who is worried for the poor people in Odisha never thinks about the poor in his home state. There is no one to look after the poor in his state." On Modi's claim of development in BJP ruled states like Chhattisgarh and Madhya Pradesh, Patnaik said, "The BJP ruled states need to learn a lesson from Odisha as how to uplift the poor."
Patnaik claimed that Odisha was the first state in the country which recorded highest poverty reduction by over 20% in last decade.