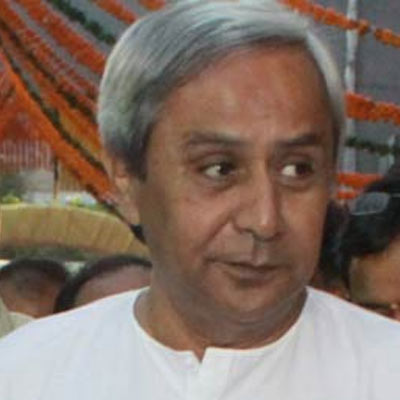 Odisha Chief Minister and BJD supremo Naveen Patnaik on Sunday kept people guessing about his post-poll strategy on a possible Third Front by saying it is still early to discuss the topic.
"As you know, it is early days... Let us see what happens in future," Patnaik told reporters here after returning from a 12-day visit to Delhi.
The BJD president also claimed he had not met any national leader during his stay in New Delhi.
"No, not at all. I did not meet any national leader," Patnaik said responding to queries about the role likely to be played by his regional party for government formation at the Centre.
Though Patnaik was among the first to advocate an alternative sans Congress and BJP at the Centre, he has been keeping away from efforts at formation of a Third Front.
BJD had skipped a meeting of Left and secular parties held in New Delhi in February this year. But the party had sent its representative to the meeting of Left and secular parties held in Delhi on October 30, 2013.
BJD's Kendrapara MP Baijayant Panda had shared dais with other leaders.
Though the February meeting at New Delhi was attended by leaders of JD(U), Samajwadi Party, AIADMK, JD(S), Jharkhand Vikas Morcha and four Left parties, Naveen's BJD and Prafulla Kumar Mahanta's Asom Gana Parishad (AGP) were conspicuous by their absence.
BJD's absence indicated that Naveen was not interested for any pre-poll alliances as its leaders felt the regional outfit was in a strong position in Odisha, and therefore not in favour of making any seat sharing with CPI and CPI(M) with whom the regional outfit had entered into an adjustment in the 2009 Lok Sabha elections.