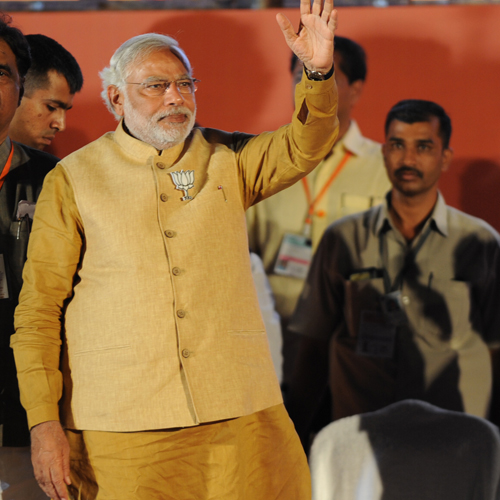 On Monday, BJP PM candidate Narendra Modi appealed to the youth of Mumbai to help elect a strong government at the Centre, saying the present UPA government was incapable of fulfilling their dreams.
Modi also attacked Rahul Gandhi in his speech, claiming he indulged in 'poverty tourism' by visiting the homes of the poor, posing with the family and having lunch with them. He attacked Gandhi saying that the latter had never seen poverty, and hence needed to indulge in 'poverty tourism' to understand it.
Modi further alleged that the Congress party had not really reduced poverty. He said that they had merely reduced the measuring standard for BPL individuals, thus artificially reducing poverty.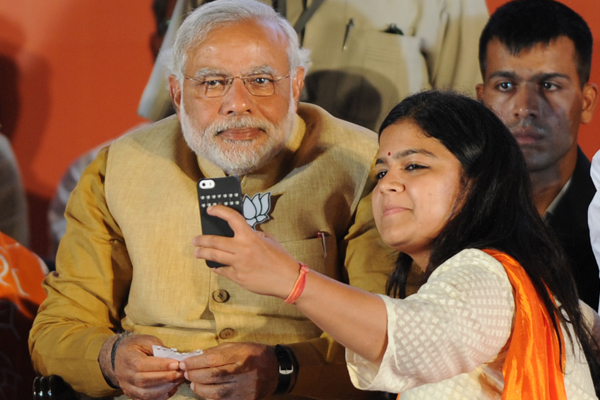 The BJP's PM candidate then questioned the UPA government over their promise in 2004 of providing 10 crore new jobs. He said that in the preceding six years of the Vajpayee government, 6.6 crore new jobs had been created, whereas the UPA had dismally failed in their promise. Modi concluded by saying that jobless growth was a phenomenon of the UPA's rule only.
Modi then refocused on Mumbai, stating that the city's railway system was its lifeline. He accused the UPA government of neglecting the modernisation of the railways in Mumbai, leading to massive overcrowding, poor infrastructure, lack of efficiency and chaos.
Narendra Modi also compared India to South Korea. He said that South Korea, which was a very small country, was able to host the Olympics and improve its image in the world, while India was still unable to do so. He linked this argument to the Commonwealth Games, saying the UPA government had lost a golden opportunity to make India proud because of the CWG scam.
The Sardar Sarovar Dam, which is incomplete as of now, also received mention in Modi's speech. Modi blamed the UPA government for the incomplete project, and said that Maharshtra would get electricity worth Rs 400 crores for free if the project was completed.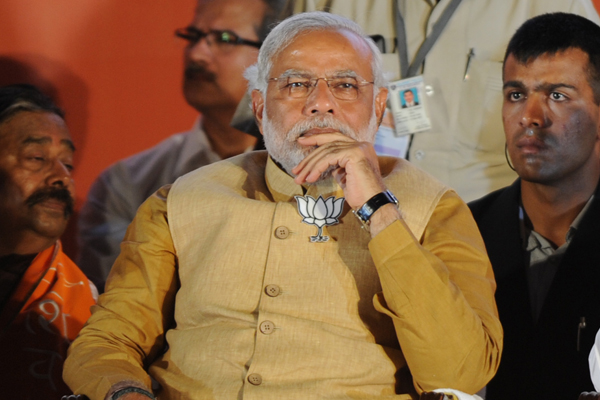 Modi also blamed the UPA government for the rise in incidents of violence against women across the country. He said that tourism to India had fallen because India was no longer safe for women under UPA rule. He pointed to the massive opportunity for employment that tourism generates, and rued the attitude of the central government.
Modi alleged that the UPA government reacted with violence against people who protested the rape of Nirbhaya on the streets of Delhi, and claimed that not a single paisa had been spent so far from the 'Nirbhaya Fund' created by the government.
Modi concluded his speech by exhorting those present to canvass for a strong government at the Centre, and to bring the BJP-Shiv Sena alliance to power in Maharashtra.