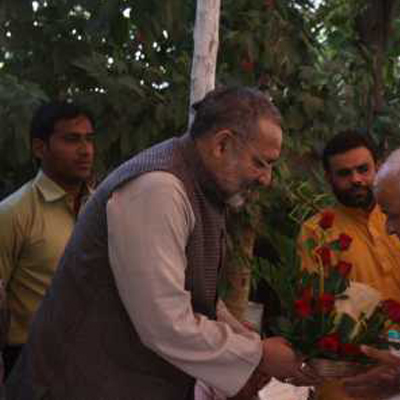 BJP does not support the view expressed by party's Bihar leader Giriraj Singh, who had said 'back Narendra Modi or go to Pakistan', the saffron party today said, noting that Narendra Modi believes in taking his opponents along.
"BJP and Narendra Modi welcome all opposing views. Modi believes in moving forward taking along all opposing views.
His (Giriraj Singh) views do not represent the view of BJP," BJP Deputy Leader in the Rajya Sabha Ravi Shankar Prasad told reporters here.
Prasad mentioned that a series of campaign is going on against the BJP prime ministerial candidate for the last 10 years and Modi has no bad feeling for them.
"We, however, take it very seriously if someone, like a few Congress people, talk softly against terrorists from Pakistan. We are very serious in dealing with organisations like (Indian) Mujahideen," he added.
Yesterday, Giriraj Singh had said at an election meeting in Jharkhand that those opposing Modi will have to go to Pakistan after elections, inviting the 'displeasure' of the BJP top leadership.
But an unfazed Giriraj Singh today stood by his comments.