Modi likely to bring down number of departments to 70 from 150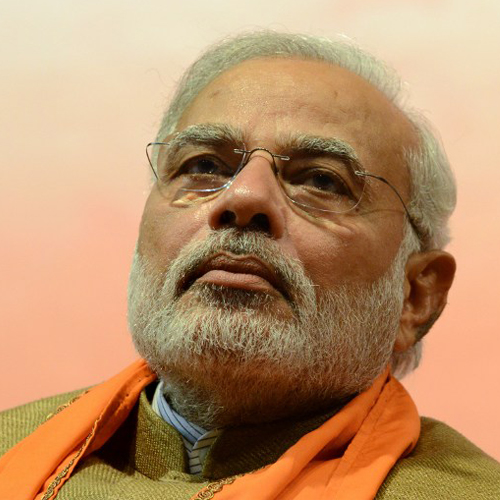 Even before Narendra Modi takes over as the prime minister of the country, a churning has begun in the corridors of power, with top bureaucrats here on Wednesday joining heads to find ways to arrest price rise.
The meeting was part of a clear directive from Modi, who during his interaction with top bureaucrats asked for definite road maps and plans of action to revive economy, to be presented to him on Monday, when he takes oath as country's 15th prime minister.
Expecting a strong PMO against what it was during Manmohan Singh tenure, Modi has indicated that he will himself choose secretaries rather than delegate this power to ministers. The outgoing PM Manmohan Singh had allowed former telecom minister A Raja to appoint Siddharth Behura as telecom secretary. Similary he had allowed coal minister Sriprakash Jaiswal to give five ad hoc extensions to the chairman-cum-managing director of Western Coalfields Ltd, DC Garg, who faces accusations of corrupt practices. Singh would interview personally only those bureaucrats aspiring to take posts of cabinet secretary, home, defence and foreign affairs.
BJP circles say, the Modi has also conveyed his plans to head a lean and mean council of ministers, indicating to bring down ministries and departments form existing 150 to 70, by merging many of them. For example various departments such as industrial promotion, small-scale industry, heavy industry would come under a single ministry of industry. There is also talk of restricting of the home ministry as well to separate internal security duties and other functions. Key divisions such as internal security, border management, Jammu and Kashmir and Centre-state relations will get special attention of the PMO.
Allaying apprehensions about his alleged authoritative style of functioning, a source close to the prime minister-designate said, being a former chief minister himself, Modi is expected to give a free hand to chief ministers and lessen their dependence on the Centre. "There is a possibility of a total revamp of the National Development Council as well as powers of Planning Commission," he said, pointing out that the Inter-State Council would also be made vibrant, which is non-functional since the UPA came to power. The source assured that chief ministers would feel themselves more comfortable with the Modi than his predecessors.
The measures to revive economy and to arrest price rise in Modi's kitty include elimination of forward trading in commodities. Ironically, agriculture minister Sharad Pawar, who stoutly backed the forward trading was opposed by Left Parties tooth and nail over past many years. But to reduce its impact on farmers, they will be compensated by increased remunerative price by 50%. Modi has also told bureaucrats to go against hoarding hammer and tongs, which he feels will have an immediate salutary effect on prices of essential commodities. Rejecting that there would an immediate large-scale reshuffle amongst bureaucrats, source pointed out Modi would continue with economic managers and may not touch the Reserve Bank of India governor Raghu Ram Rajan, with a caveat to gradually decrease interest rates for the sake of industrial production.
Finance secretary Arvind Mayaram, who headed a meeting of secretaries on Wednesday on price rise said it was meant for giving inputs. Sources, however, said the meeting also discussed, among other things, the availability of food grains in case there is an El Nino effect on the monsoon, a lifeline for Indian agriculture. The inputs regarding the current food stocks and likely farm sector output were provided by the representatives of the consumer affairs and agriculture ministries.
Costlier vegetables, fruits and milk had pushed up retail inflation to three-month high of 8.59 per cent in April. Price of vegetables went up by 17.5 per cent, fruits by 21.73 per cent and milk by 11.42 per cent during the month. Taming inflation is the first item listed on the election manifesto of the BJP, which will assume power with Modi taking oath as prime minister on Monday. The country's economy is seen to have grown at a decade-low 5 per cent for the second year in a row, in the fiscal gone by that ended on March 2014.