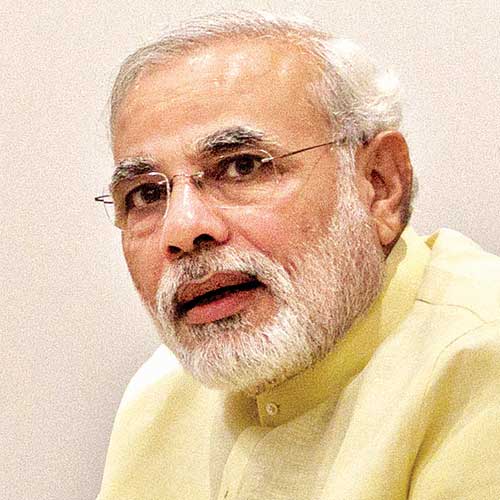 Asserting that the people of the country has already taken a decision even before polling for the Lok Sabha elections have started, Bharatiya Janata Party (BJP) prime ministerial candidate Narendra Modi on Wednesday said the people will be voting for a change and are in a mood to punish those who have looted and destroyed the country.
Addressing a rally in Buxar district of Bihar, Modi said: "In this poll, the whole of India is fighting. This is the first election ever where the results are known before polling. The people are not just going to vote for a change. They are not going to vote to displace the government in Delhi. They are going to vote for a change in Delhi and they also are in a mood to punish those who have looted the country all these years."
He also took a dig at Congress president Sonia Gandhi, saying: "Sonia's government is running the country for the last 10 years but has it fulfilled the aspirations of the farmers, the workers, the youth or the dreams of the mothers and sisters. How long can we tolerate them, who cannot even work for the people?"
He pledged that in the next seven years there should not be a poor man who does not own a house with basic amenities such as water, electricity and toilets as well as facilities for education and health.
He also said that the 75 Independence Day can be celebrated if we fulfill this task.
"I want your blessings so that I can fulfill this task for you," he added.
He also raked up the issue of beheading of Indian soldiers in Kashmir and said: "More jawans were killed by terrorists that they were killed in wars. Pakistan has been beheading our soldiers. But the government in Delhi is serving chicken biriyani to the Pakistani Prime Minister. Is this how you salute a soldier?"
He said the soldiers are not feeling safe in the country, and added that such a government is not needed now which cannot protect its soldiers.