The possibility of abolishing the Unique Identification Authority of India looms large in case home minister Rajnath Singh recommends the same to PM Modi.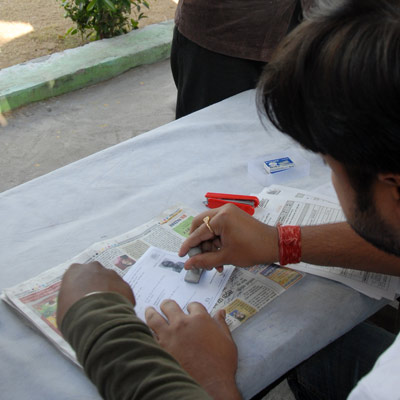 The Congress-led UPA government's pet scheme of unique identity number (UID) could well be on its way out and even its popular name Aadhaar is likely to be rechristened as the national identity number (NIN), the name given to the project during the NDA's tenure.
Placing it among the top on his priority list, Union home minister Rajnath Singh is expected to see a presentation on the National Population Register (NPR) in a week's time.
Sources said the BJP-led government is not very keen to keep the name of Aadhaar as it is associated closely with the Congress and several of its flagship social sector schemes aimed at giving subsidy to the economically backward classes.
In the presentation, the Union home ministry bureaucrats are expected to pitch strongly for NPR as the only possible security solution for the country.
On their side is also the fact that the NPR project was initiated by the NDA government under Atal Bihari Vajpayee in 2002 on the recommendations of a Group of Ministers (GoM) that took the decision on the basis of Kargil Review Committee, appointed to look into flaws in the system in the wake of the Kargil War, in 1999.
The GoM had recommended giving all citizens a multi-purpose National Identity Card (MNIC) and issuing non-citizens another identity card of a different colour and design to check infiltration and ensure national security.
The possibility of abolishing the Unique Identification Authority of India (UIDAI) looms large in case home minister Rajnath Singh sees merit in NPR that has better quality in-built security mechanism and recommends the same to Prime Minister Narendra Modi.
"The efficacy of Aadhaar project under UIDAI was always under question. Despite various government ministries and departments raising valid issues against Aadhaar, including prime concern of security and protection of data, the UIDAI managed to wrest control not only on securing biometrics through independent registrars of its choice but also to keep the data due to Mr Nilekani's direct reach to the former PM Manmohan Singh," said sources.
However, as UIDAI's infrastructure is already in place with about 14 joint secretary-level officers working in it, the government may entrust it with its original mandate to de-duplicate the biometrics data captured by the offices under the registrar general of India and generate a unique id number against each name.