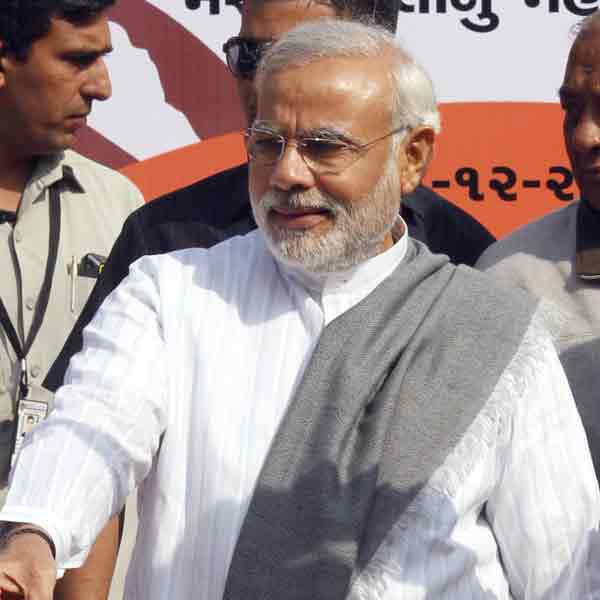 Accusing the UPA government of ignoring farmers' interests, Narendra Modi today spoke about his vision for addressing their concerns, which includes saving them from clutches of money-lenders, rationalising farm exports and inter-linking of rivers.
Addressing a public meeting in this cotton belt of Maharashtra, he raked up the issue of suicides by farmers because of heavy debts and "lack of support" from the government and banks.
Targeting the government, the BJP's Prime Ministerial candidate said more farmers have died due to suicides during the 10-year-rule of Congress-led UPA than soldiers on the borders.
"...When farmers are committing suicides, the government in Delhi is sleeping peacefully," the Gujarat Chief Minister said.
"For a variety of reasons the farmers have to take debt and falls under a debt trap," Modi said while talking about the causes of their suicides.
He vowed that if his government comes to power after the Lok Sabha polls, "farmers won't have to go to Sahukars (money-lenders) for loans at exorbitant interest"
He said first guarantee of a government must be that a farmer cannot be allowed to die.
Taking up the issues of cotton farmers, he accused the Centre of causing losses to them by banning the export of the commodity even while promoting meat exports. "Why was cotton export banned," he questioned.
Taking a jibe at the government, Modi said that "it has become a fashion to declare a package after every crisis" and suggested that it was "time to pack those who keep giving these packages that don't reach you (farmers)".
NNNN