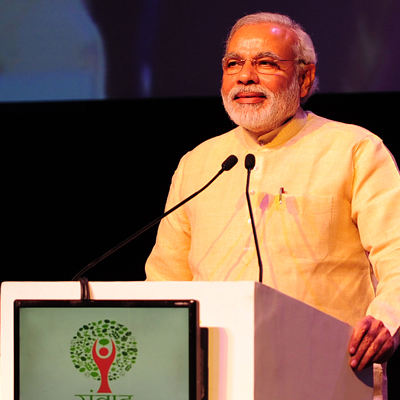 Prime Minister-designate Narendra Modi met President Pranab Mukherjee on Tuesday to officially stake claim to form the next government at the Centre.
Congratulating Modi on his and NDA's emphatic and grand win in the 2014 general elections, the president formally asked him to take oath of office as prime minister at 6 p.m. on Monday (May 26). He also handed over a formal letter asking him to name the ministers who would be part of his cabinet.
Earlier, BJP president Rajnath Singh along with top BJP and NDA leaders met President Pranab Mukherjee to submit a copy of their resolution on officially electing Narendra Modi as the BJP's parliamentary party leader and as Prime Minister-designate.