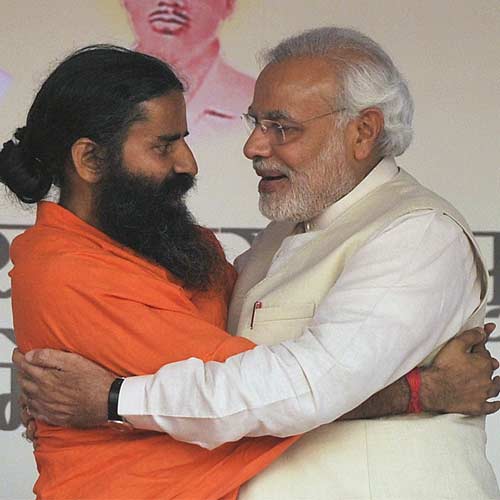 Narendra Modi today heaped praise on yoga guru Ramdev saying the issues raised by him were his own and these were giving sleepless nights to many.
His remarks came close on the heels of Ramdev being upset with the BJP leadership for denial of tickets to some of his associates.
Siding with the issues raised by Ramdev, Modi said he also felt the same about black money, corruption and mis-governance in the country.
The BJP's prime ministerial candidate said if there was no "fire of truth" within Ramdev, then he would have run away long back. "He has a fire within himself as to why bad things are happening in the country, why there is black money, why this corruption, why this bad governance?" Modi said during a Yoga Mahotsav organised at the Ram Leela grounds here.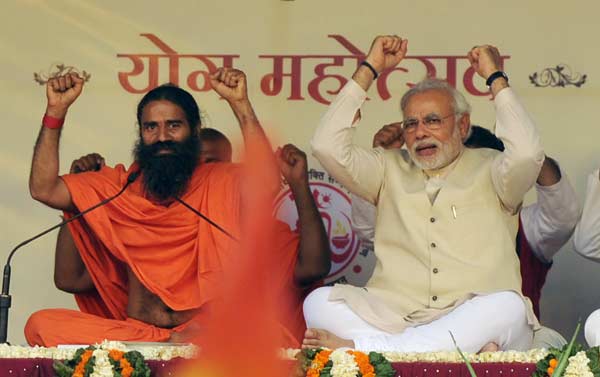 "There is a pain behind all this as well. His issues are such which are liked by people like me. But there are many people whose sleep vanishes when he rakes up certain issues. So they get behind him," he remarked.
He complimented Ramdev for organising the event in which technology was utilised in a big way. The programme was transmitted to 600 districts simultaneously.