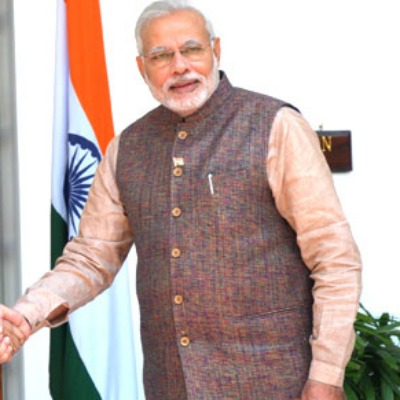 Move over official GoMs and EGoMs as informal group of National Democratic Alliance (NDA) government's ministers have started walking on governance path as shown by their Prime Minister Narendra Modi to fast-track economy.
It has been more than a month since Modi took oath as PM and promised a new style of governance.
In one of his first major decisions after taking over, Modi had scrapped 19 Group of Ministers (GoM) and eight Empowered Group of Ministers (EGoM) which were created by Congress led United Progressive Alliance (UPA)-II. He had instead asked ministers and officers to directly take decisions on pending matters to fast track governance.
However, two important governance areas – putting India's growth back on track with push to infrastructure projects and Ganga cleaning – required bringing together of many ministries on one platform.
For instance, the first such group of ministers that come together was on the issue of cleaning of Ganga River – which is Modi's dream project and was also hailed by PM as his mother.
Thus, earlier this month, a group under the chairmanship of Transport minister Nitin Gadkari which also comprised of Union Ganga Rejuvenation Minister Uma Bharti, Environment Minister Prakash Javadekar and Tourism Minister Shripada Yasso Naik met and set the ball rolling for preparing plan for cleaning Ganga River. They then also set an informal group of secretaries of their ministries who were asked to create a long term roadmap for Ganga River's rejuvenation and development within one month.
It was followed by announcement of creation of another such informal group of officials from the ministries of Urban Development, Rural Development and Central Water Commission to brainstorm over steps required for cleansing of River Yamuna.
The latest such group took birth Tuesday when Environment and Forests minister Prakash Javadekar, Coal, Power and Renewable Energy Minister Piyush Goyal and Steel Minister Narendra Singh Tomar to iron out policy flaws and fast-track green clearances for projects related to power, coal, steel, mining sector.
They have decided to meet at least every month, which also is a welcome change, compared to UPA's GoMs and EGoMs some of which apparently never met even once.
Recently, defence ministry secretary had also met Javadekar to ask faster green nod for defence projects near Indo-China border to improve India's preparedness against China's vastly developed infrastructure on their side of border.
One such union secretary level official, wishing anonymity, told dna, "This is such a refreshing change in governance compared to last few years when one ministry of government was threatening to take another to court over issues of clearances. That was disappointing as we are all of one government."
For instance, during UPA-II term highway ministry was on verge of taking environment ministry to court over delays and confusion in green clearance process to road and highway projects. "At these groups, everyone is sitting together having frank discussions on issues without going into bitter inter-ministerial turf wars. The work this way has become enjoyable. If this continues like this, it would be a huge change in governance and would improve our output by leaps and bounds," said the secretary level official.
He further explained that this way everyone is on board without delaying the works.
A top level official in the union Water resources ministry said, "rather than tossing back the files from one ministry to another, this set up of everyone meeting till now seems to be useful and this way clear policy decisions will be taken".
Another senior government official quipped that this probably is also a result of majority that Bharatiya Janata Party (BJP) has because of which nearly all the important ministries in NDA government, which are very important in realising Modi's plans of catalysing growth, are with BJP leaders.
However, not all are very positive about the developments as they feel things aren't that easy as they seem as there are lot of legal issues involved which can again hamper the infrastructure work and delay them.