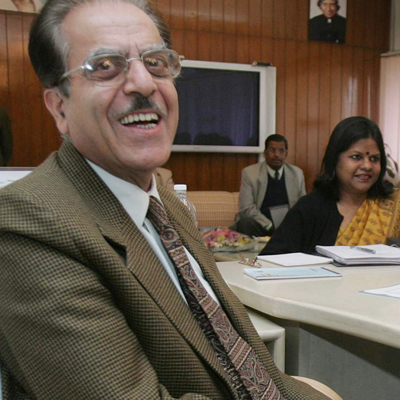 Rajya Sabha MP Saifuddin Soz on Monday attacked the government over the President's address to the Joint Session of Parliament, saying it has little to offer to Jammu and Kashmir. He said that while the government has committed to ensure the return of Kashmiri pandits to the land of their ancestors, "there are no concrete proposals as to how to go about with it".
Talking to reporters outside Parliament, he said the President's speech also fails to mention how the government will promote development in the state which is facing a deficit budget. There is also no mention of The Zozila Pass connecting the Ladakh region.
He said that while the government has also committed to usher in growth in the country, there is no mention about the model of such growth and at what rate they want to initiate such growth.
BJD MP from Kendrapara Baijayant Panda said that several announcements had been made in the speech and now the government will have to act on them. He, however, added that there did seem a consistency between what Narendra Modi said during the election speech and the government's agenda.
BJP leader Adityanath, who represents the Gorakhpur Lok Sabha seat, said that the government has spoken about rehabilitation of Kashmiri Pandits, cleanliness of river Ganges, steps against terrorism and to give electricity and irrigation facilities to villages. He claimed that unlike the UPA government whose actions did not match its words, the NDA government would deliver on its promises.
Aam Aadmi Party MP from Sangrur in Punjab Bhagwant Mann said that the government should work for the people but added that his party would express its views on the speech in the house in the time that is given to it.