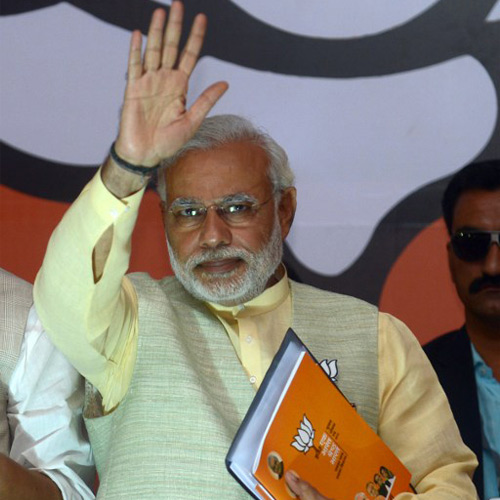 BJP's PM candidate and Gujarat CM Narendra Modi has admitted for the first time, under oath, that he has a wife.
In his nomination form for the Vadodara Lok Sabha seat, he entered the name of Jashodaben as his wife.
She is a retired school teacher in Bramhanwada, a village 35 kilometres from Modi's hometown of Vadnagar.
Modi had left the marital status coloumn blank for the last 4 state assembly elections - 2001, 2002, 2007 and 2012. However, he was apparently legally advised to come clean about his mariage.
As per the Representation of the People Act, 1951, every candidate must declare assets held in the name of his or her spouse.
Though Modi has filled up the coloumn, he has also stated that he has no idea about Jashodaben's income, IT returns or PAN details.
The matter has been brought up time and again by several entities. Last year, the Supreme Court refused to entertain a PIL accusing Modi of leaving the marital status coloumn blank while filing nomination papers in the 2012 Gujarat assembly polls. The Supreme Court had said that the matter should be taken up by the Election Commission.
At a rally in February in Himachal Pradesh, Modi had said that he had no family. "I have no familial ties, why would I try to benefit through corruption?" he had stated. AAP leader Arvind Kejriwal had then taken a jibe at Modi implying that he had a wife who looked after him.
Modi also listed his assets of Rs 1.50 crore in his nomination form yesterday. They include cash in hand Rs 29,700, bank deposits of Rs 44 lakhs, infrastructure bonds of Rs 20,000 and National Savings Certificates of Rs 4.34 lakh. He also stated that he had purchased property worth Rs 2.47 lakhs, whose market value today is about Rs 1 crore.