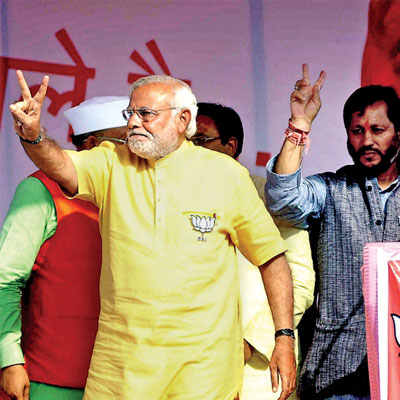 Prime Minister Narendra Modi on Monday expressed his sadness over passing away of BJP leader Tapan Sikdar. He described his contribution in building the party as rich.
The prime minister wrote on Twitter: "Shri Tapan Sikdar will be remembered for his rich contribution in building the BJP & his years of dedicated public service."
"Tapan Sikdar ji's demise is extremely saddening. May his soul rest in peace," he added.
Sikdar, 70, one of the tallest leaders of BJP's Bengal unit, was admitted at All India Institute of Medical Sciences (AIIMS) on May 29. He died there this morning.
Sikdar, a two-time Lok Sabha member, had served as a minister in the Atal Bihari Vajapyee government from 1999 to 2004.