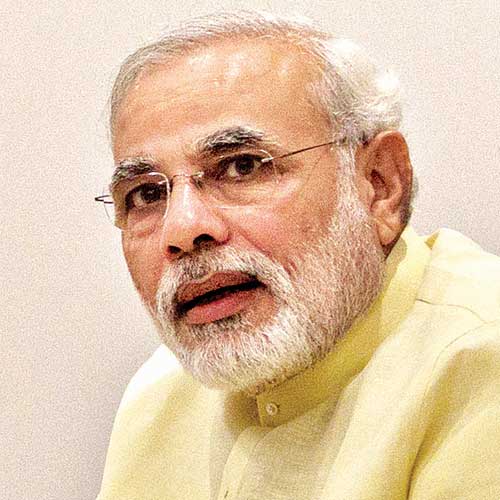 BJP's prime ministerial candidate Narendra Modi today apologised to the media for the inconvenience caused by his party supporters who surged closer to media enclosure at a rally here at Gopal Maidan.
The moment Modi took to the dais to address the rally, over a dozen party supporters started scrambling at the media enclosure causing inconvenience to scribes gathered there.
Modi warned those supporters and asked them to allow newsmen to work. "Aap samne khade 12/15 log patrakar bandhuon ko tang kar rahe ho? (You 12/15 people in the front were troubling media persons)," he said warning them to take their seats and allow mediamen to do their job.
"Aap loagon ke chalte patrakar banduon ko aasuvidha ho rahi hai. Patrakar bandhu iss sabha ki report pure desh dunia mein pahuchayeinge. Aap sab unhe apna kaam karne dein. (Mediapesons are facing difficulty to discharge their responsibility because of you people. They have come here to cover the event and aware people about it. Please take your place and allow them to do their job), Modi said while apologising to mediapersons for the inconvenience.
"I am sorry for the inconvenience caused to you (scribes)," Modi said before he started addressing the huge gathering in support of party candidate from Jamshedpur Bidyut Baran Mahato at Gopal Maidan here.