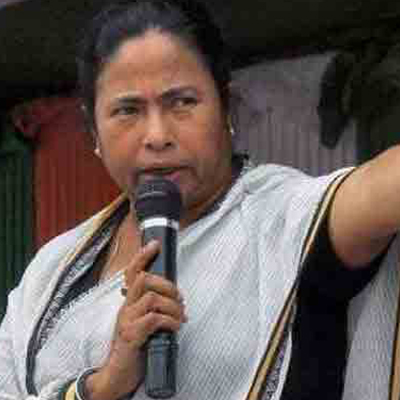 Trinamool Congress supremo Mamata Banerjee today claimed that late Ajit Panja, Information Minister in the Narasimha Rao cabinet in 1992 had told her that the then Prime Minister had asked him to keep silent on the happenings in Babri Masjid issue.
"I have heard that it is being said today that three people were in the know of what was happening in Babri Masjid," Banerjee told an election rally.
"Then we were in Congress, so I asked Ajitda, do you have information Ajitda?
"Ajitda told me 'arrey maine toh Pradhanmantri ko bheja tha CD karke aisa ho raha hain. Toh humko bola Pradhanmantri, chupchap raho, kuch dekhna nehi hain'. Aaj woh zinda nehi lekin Ajitda mereko yeh story pehle bataya. (I had asked Ajit Panja, the then I&B Minister, as to what was happening. He told me that he had sent a CD to Prime Minister showing what was occurring there. Ajitda told me that the prime minister had asked him to keep silent)," Banerjee claimed.