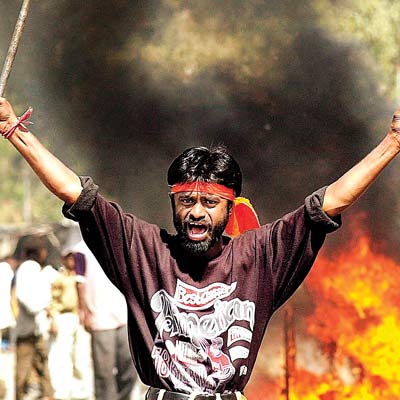 Justice GT Nanavati commission, which is probing the 2002 Gujarat riots, on Wednesday filed a review petition against the High Court order allowing the suspended IPS officer Sanjeev Bhatt to inspect the state intelligence records.
"Commission can file a review petition and it has been already filed before the High Court today," Justice (retd) Nanavati told PTI in Ahmedabad this evening.
Earlier in the day, when Bhatt sought to inspect the documents following the High Court's order, the commission declined.
The High Court, on June 16, had directed the commission to allow Bhatt to inspect intelligence records, irrespective of whether they are classified or not.
In 2012, Bhatt and People's Union for Civil Liberties (PUCL) had filed a Public Interest Litigation seeking access to riots-related intelligence records from Gujarat government.
Speaking to PTI earlier on Wednesday, Bhatt had said "the commission has again gone back to square one", and was "trying to protect the state".
"What it was doing behind the closed doors, now it will do it openly," he said, commenting on its refusal to give him access to intelligence documents.
Bhatt was in the news after he alleged in his affidavit before the Supreme Court that Prime Minister Narendra Modi, then the Chief Minister, asked the police to go soft on rioters when violence broke out across Gujarat following the train burning incident at Godhra in 2002.