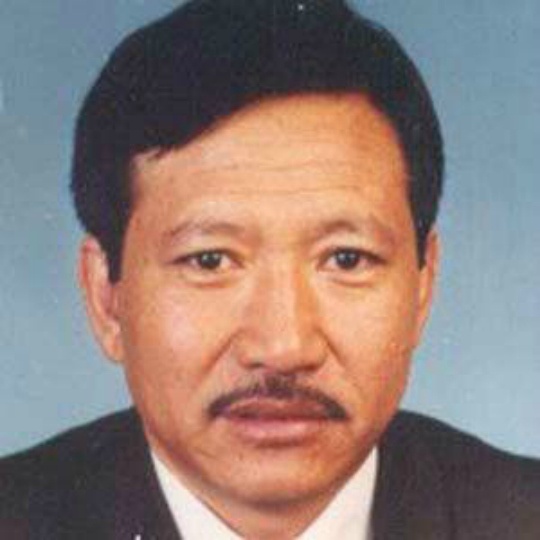 Nagaland Chief Minister, TR Zeliang on Saturday said he will actively canvass with the new government at the Centre for early solution of the Indo-Naga political problem to usher in permanent peace and development in the state.
Addressing a press conference here after assuming office here, Zeliang said Nagaland is not all about Kohima, state capital and Dimapur town, and his new government will bring development to all districts bridging the inequality mainly in infrastructure development.
The Indo-Naga political problem has to be solved and hoped that the new government will address the matter, he said.
The new Chief Minister is of the view that investment should come up for which the people have to create conducive environment for investment.
He said that the new government will constitute State Investment Board to focus on economic investment in the state and also constitute a State Law Commission to help the government in replacing the outdated laws with new ones.
The Chief Minister said his government will request the Speaker of the state Assembly to activate the committee for Article 371-A to improve its effectiveness.
He hoped that the new government at the Centre will take steps which will benefit the people of the state and activate the Look East policy.
Elaborating on the Naga political problem, the new Chief Minister said, "We want that the long-standing political issue to be resolved. But since I taken over only today we will see the past record."
With the new government at the centre, Zeliang said, "We can expect hard decisions (solution to the Naga issue) to be taken and we hope that we will be benefitted with such decisions."
Noting that Nagaland is a resource-crunched state with 90% of the funding being done by the Central government, he said, "With the available resources of the state, we cannot move forward as we are always begging to the Central government. So let us try to mobilise our own resources and try to exploit our own mineral resources so that we can stand on our feet."
"It is high time that we explore our mineral resources and within a period of time we can stand on our own feet and also have sufficient resources for developmental activities," he said.
Zeliang also conveyed high hopes that former three-time Chief Minister of the state Neiphiu Rio would be given a prominent position in New Delhi to help Nagaland and the northeast region so that all the dreams get fulfilled.
Earlier, the new CM held a meeting with chief secretary Bano Z Jamir along with some senior bureaucrats and requested them for streamlining of the regular attendance of the government employees so as to deliver good services to the people through good governance.