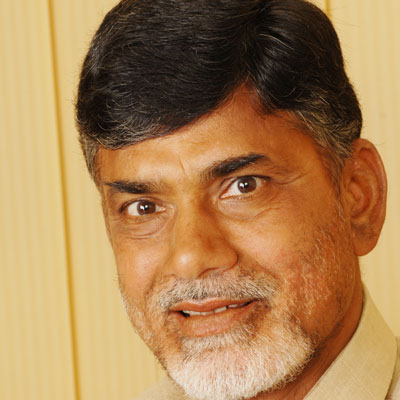 Andhra Pradesh Chief Minister N Chandrababu Naidu on Friday said his Government will strive to provide a transparent and corruption-free administration as he unveiled a roadmap for the state post-division.
Addressing a media conference after presiding over the first Cabinet meeting here of his just installed Government, he said a cabinet sub-committee will be constituted to protect state-owned lands from encroachment and usurpation.
"The TDP-led Government's main aim is to provide a corruption-free administration. All Government lands will be protected. The TDP Government is for the poor and will work for their welfare," he asserted.\
Naidu said coastal and Rayalaseema regions will be developed in equal manner and Vijayawada, Tirupati and Visakhapatnam transformed into mega cities.
The Government was committed to develop the state by providing necessary infrastructure and other facilities, said Naidu, who presided over the Cabinet meet at the Andhra University campus here. "With a view to give equal importance to all regions, the (TDP) legislature party meeting was held at Tirupati, oath -taking ceremony near Nagurjuna University between Guntur and Vijayawada and the first Cabinet meeting of the new Government at Visakhapatnam," he said.
"It is a historic event (for AP) as for the first time Cabinet met outside the state capital," he said.
He said the Cabinet decided to develop 14 major towns into mega cities. Given the State's poor financial condition, the Centre's help was very essential to build a new capital which requires Rs 4 to 5 lakh crore, he said.
He said people's help too will be needed to construct the capital and hence he has sought public donations. The CM said the Government will bring out a "white paper" highlighting the financial status of the state over the last ten years (when Congress was in power).
The document will cover issues like human resources development, infrastructure, irrigation, agriculture, power and financial resource mobilisation."This step, after public debate, must highlight the lack of level playing field available to Andhra Pradesh due to the bifurcation," Naidu maintained.
The administration will provide 24-hour power supply in the state with the cooperation of the Bharatiya Janata Party (BJP)-led Government at the Centre, where Telugu Desam Party (TDP) is an alliance partner, he said.