Though Amdavad is their home now, communities continue to celebrate Diwali in their unique way.
Though Amdavad is their home now, communities continue to celebrate Diwali in their unique way.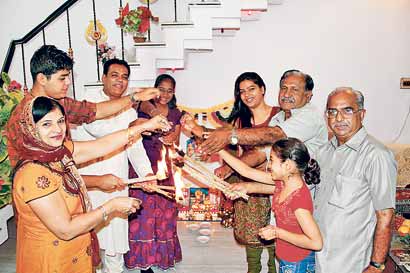 Sindhis
Apart from the customary chopda pujan, distributing sweets and bursting crackers at their offices, Sindhis have several traditions unique to the community. Family members gather at home and participate in Hathdi puja at a pre-decided auspicious hour. Hathdi, which represents the shop, or business of a Sindhi household, is made from cow dung. Men of the house light a lamp inside it and offer sweets and rice to it. Post the puja, blessings are sought from elders and sweets are distributed," says Laxmichand Matlani, a city-based businessman. Another unique custom is of burning a sugarcane stick and keeping it in the porch to ward off evil spirits. Next morning, the men in the family take whatever remains of the stick and bathe with it. The ritual is considered of purifying oneself of sins.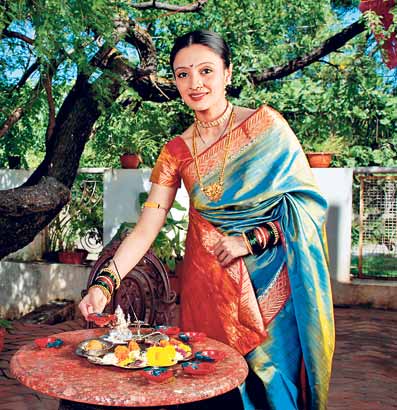 Marathis
For a Marathi household, Diwali begins with Lakshmi Pujan. "Rituals to please Lakshmi and Ganesha are performed in the evening," says SV Limaye. "Paan and supari are offered to them, and other delicacies like chevda, shakkarpaare, chakli, anarse and chiroti are prepared in celebration." "Aakash-Kandil are hung and earthen lamps are lighted to brighten our homes on this amavasya. My wife and I also make rangoli to welcome the goddess to our home," says Limaye.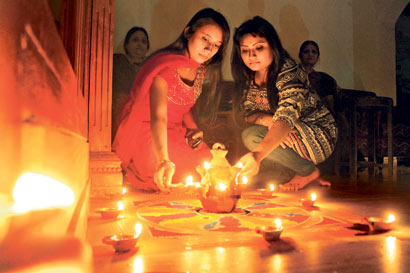 UPiites
UPiites rever Goddess Lakshmi, who signifies wealth and prosperity. On this moonless night, Goddess Lakshmi roams the earth and visits homes which are the brightest and the most clean. "We light mustard oil lamps in the evening to illuminate Lakshmi's path to our homes," says Urmila Upadhyay. "We draw rangoli at our doorstep and perform an aarti to appease her and Lord Ganesha. The house is cleaned with a new broom at midnight, which signifies that hardship is removed." Govardhan Puja is performed the next day, a ceremony in praise of Lord Krishna.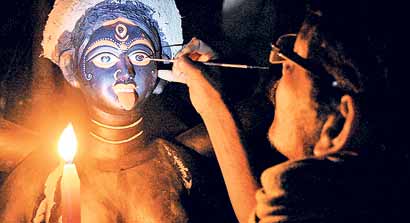 Bengalis & Assamese
Unlike other communities that pray to Goddess Lakshmi, Bengalis and Assamese worship Kali on the dark night that is Diwali. "Our Kali pujo is performed post-midnight and continue into wee hours the next morning," says Shampa Chakraborty. "Earlier, sacrificial goats were offered to the Goddess but with changing times, this practice has been replaced by vegetable offerings like sugarcane, juices and others." Assamese too have very similar rituals.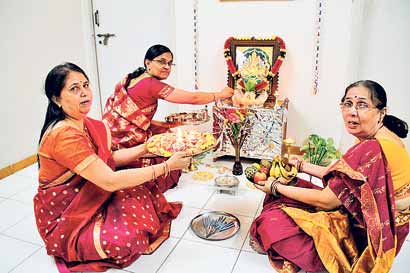 Kannadiga
Diwali is a five-day affair in our family where the first day, Yamadeepdaan, is marked by Satvik Snaan (bath for purification) followed by an aarti," says Saroja Ramakrishna, who hails from Karnataka. Narakachaturdashi is the second day where effigies of Demon Narakasura are burnt to mark end of evil and despair. Sweets and gifts are distributed and prayers are offered to Lord Vishnu on the third day, followed by Bali Padyam. On this day, King Bali stepped out of hell and ruled the earth, all courtesy blessings of Lord Vishnu. "Gorehabba is the fifth day where we share sweets, burst crackers and listen to bhajans," says Ramakrishna.