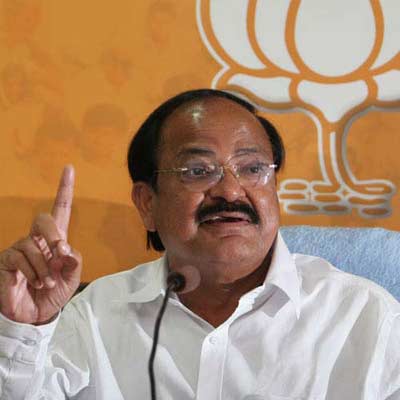 Bharatiya Janata Party (BJP) leader M.Venkaiah Naidu on Monday greeted the people of India's 29th state Telangana, and said their dream had finally come true.
"I am very happy and extend greetings on the occasion of creation of new state of Telangana. It is a long cherished wish of the people of Telangana to have a separate state and the BJP has been supporting it for long," said Naidu.
"We are happy that the dream has come true. I am hopeful that with the cooperation of the state and centre, and the hard work of people, Telangana will move forward. I pay my greetings to the people of the new state on behalf of BJP and central government," he added.
Earlier today, Prime Minister Narendra Modi, in a series of tweets, has welcomed the birth of Telangana as the 29th state of India. The PM also said that Telangana will add strength to India's development journey in the coming years.
K Chandrashekhar Rao was sworn in as Chief Minister and E.S.L. Narasimhan as the Governor of Telangana early this morning.