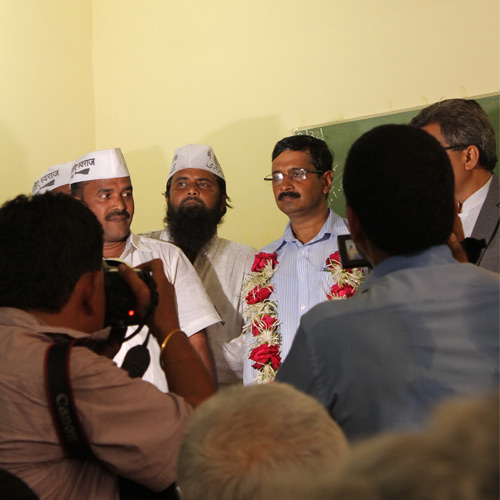 The Aam Aadmi Party's rally on Wednesday was held amid cheers from fans and party workers alike, but not everyone was happy. Arvind Kejriwal's apparent snubbing of Muslim leaders at one venue left them fuming.
Kejriwal, during his rally across Mumbai, was supposed to meet various Muslim Leaders at Khilafat house and talk to them about the issues they face, an event they were specifically invited for. But the AAP leader made his appearance for only 10 minutes and left without meeting them, an affront the community leaders are finding hard to swallow.
"We were called here but he didn't even listen to us. We had so many community issues to present to him, but we are being neglected. This is the same way the Congress and BJP treated us," said Farid Batatawalla, Muslim Front President.
MA Khalid, Maharashtra General Secretary of the All India Milli Council is equally upset, he said that the AAP chief could have at least taken the time to sit with them. "There are many issues related to the Muslim community, like the Batla House encounter, that we wanted to discuss," he said. "We were insulted by the AAP today."