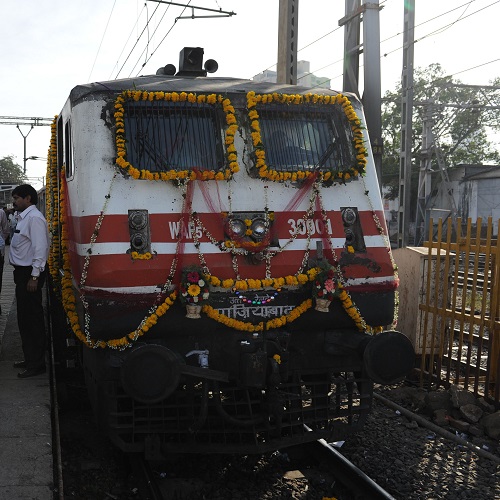 The embarrassment for the railways and its non-existent security on its premier train – the Mumbai-New Delhi Rajdhani Express – continued as passengers found their valuables stolen for the third consecutive day.
Kharghar resident Nidhi Agarwal travelling by coach A4 seat 27 of the train found her handbag stolen early Saturday morning. Agarwal, speaking to dna moments after filing an FIR with New Delhi railway police, said her mobile phone, tablet, around Rs 6,000 in cash, and jewellery had been robbed.
"It is atrocious. This is a premium train and there are no police or Railway Protection Force personnel on board. The ticket-checking staff do nothing but plead helplessness when they are confronted," Agarwal told dna over the phone.
She said she realised her bag was missing after she got up when the train was close to Kota station in Rajasthan. The train arrives there around 4.00 am.
"I had asked the train staff to close all the doors so that no one alights till the train reaches New Delhi. I was told that, at Delhi, all exits will be manned by cops. But nothing of the sort happened. It is very inconsiderate on the part of the Railways," Agarwal said.
Another passenger in the same coach also found her handbag missing.
These incidents come a day after the handbag of the wife of a Central Railways general manager was robbed on the same train.
Preeti Sood, wife of Central Railway general manager SK Sood, was in coach A3 of the train when her purse containing cash, debit and credit cards, and a gold bangle was stolen, apparently when the train was somewhere between Ratlam in Madhya Pradesh and Kota in Rajasthan.
Another passenger, Dipika Chawla also lost her purse around the same time. The train, which left Mumbai Central at around 5.00 pm on Thursday, traverses the Ratlam to Kota stretch between half an hour past midnight and around 3:30 am.
Officials said that since the 2nd AC coaches still have the curtains unlike the 3rd AC ones – from which as per a railway order curtains have been removed – it was aiding thieves.
In Mumbai, WR divisional railway manager Shailendra Kumar called a meeting on Friday afternoon of all travelling ticket examiners (TTEs) posted on both the Rajdhani and the August Kranti to give them a long list of do's and don'ts.
Speaking to DNA, Kumar said, "This is a very serious issue. All TTEs have been ordered to keep a closer watch on the train, on passengers and to check if anyone is getting off the train midway. They have been asked to take an active part in the security of the train and ensure the safety of passengers."