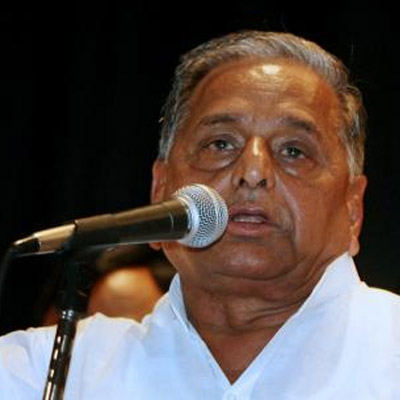 Samajwadi Party (SP) chief Mulayam Singh Yadav on Thursday said that there was no way Bharatiya Janata Party prime ministerial candidate Narendra Modi could win with a clear majority in the ongoing Lok Sabha elections.
Addressing a rally in Etawah, Singh lashed at Modi for stating that he would win 272 seats in the elections.
"Since the last 20-25 years there has been no government which was formed by a single party winning majority in Delhi; it has always been coalition government. Now in the ongoing election, no matter how much effort Modi puts in, he will not win 272 seats at any cost. This is because in two-thirds of the country there are non Congress, non BJP governments running the states," said Yadav.
Yadav also said that he was focused in ensuring that the third front which is a pre-poll alliance of most of the Non Congress and Non BJP parties comes to power and after they are ready to form the government the party heads would decide on the leader.
"Then came the question that who should be chosen as the leader of third front. Prakash Karat (general secretary of Communist Party of India (Marxist)) and I decided that no we should not choose a leader as of now as many would have aspirations. Our goal was to ensure the win of third front. After the election we would sit down and then decide on our leader," said Yadav.