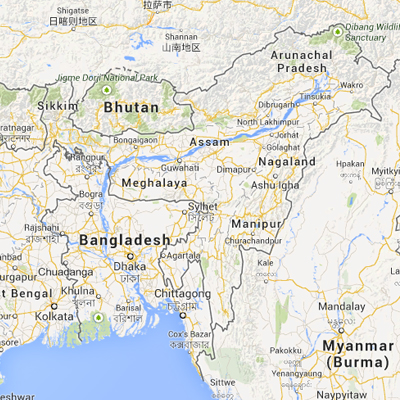 Waves of change haven't exactly hit North Eastern states as the Cvoters Exit Poll predict victory for incumbent parties in most of the states
This means good news for the Indian National Congress (INC) which has been the ruling party in Mizoram, Manipur and Meghalaya. According to the poll prediction, it won't suffer a major blow in these states. INC will win one seat each in Mizoram, Manipur and Meghalaya.
The Sikkim Democratic Front (one seat), the Communist Party of India-Marxist (two seats) and Nagaland People's Front (one seat)have reconsolidate their victorious position in Sikkim, Tripura and Nagaland respectively with absolute victory.
The Bharatiya Janata Party (BJP) will upset the status-quo in the states of Arunachal Pradesh and Assam. The BJP is predicted to win both the seats in Arunachal Pradeh toppling the INC. In Assam the BJP is expected to gain six seats and the INC five seats. Assam United Democratic Front, Asom Gana Parishad and Bodaland Peoples Front one seat each. The INC had lead with seven seats in the 2009 Lok Sabha elections in Assam.