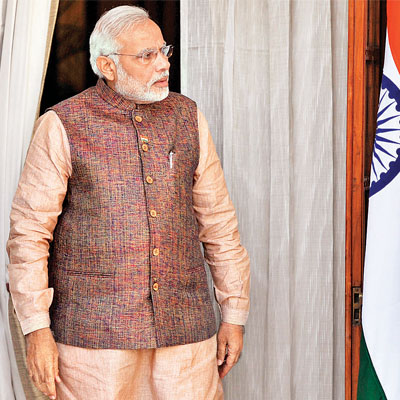 Feeling the pinch of shortage of competent personal staff for ministers, the Prime Minister's Office (PMO) is mulling to tweak its earlier circular that forbade "any officer/ official/ private person who had worked earlier in the personal staff of a minister in any capacity for any duration" from being appointed in similar capacity again.
Top government sources told dna that on the directions of the PMO, the department of personnel and training (DoPT) is about to bring out a new circular that will now allow any officer/ official/ private person who has not worked as a personal staff during the last three years with a minister to be appointed in the similar capacity again.
This means that those officers who worked with the ministers of the UPA government prior to May 2011 can qualify to become the personal staff but those who joined after it cannot.
In other terms this means that Alok Singh who was kept as PS by Union home minister Rajnath Singh or Abhinav Kumar who was the PS to minister of state for home, Kiren Rijiju won't be able to qualify as they were working as personal staff to former ministers Salman Khurshid and Shashi Tharoor respectively.
Apparently, the ministers were feeling the shortage of personal staff because of the circular as there were not many able hands to help them with the work. Some of them have even sent feelers to prime minister Narendra Modi, as they were keen to keep some officers who had worked with them in the previous regime of the NDA government, said sources.
The bureaucracy was also unhappy for being branded as loyalists to specific government and political parties and in private were venting their angst against the new rule.