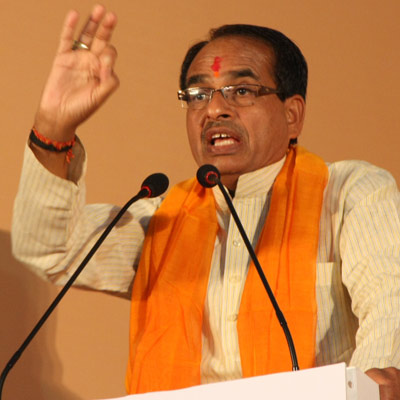 Madhya Pradesh Chief Minister Shivraj Singh Chouhan on Friday attributed the BJP's spectacular victory in Lok Sabha polls to the charismatic leadership of Narendra Modi and a large number of "follies" committed by the Congress-led UPA government at Centre.
"Along with Modi's leadership qualities, the number of mistakes committed by the UPA helped the BJP to come to power on its own after 30 years in the nation's history," Chouhan told reporters at his residence.
Referring to Rahul Gandhi, Chouhan said the Congress vice-president had behaved in a "very childish way" by tearing the ordinance in public view, which was aimed at negating the Supreme Court order on disqualifying convicted MPs and MLAs.
"If Rahul had some issues with the ordinance, he could have spoken about them to the prime minister instead of behaving childishly," the chief minister said.
Chouhan said the Congress-led UPA rule was marked by rampant corruption, inflation and lack of power in decision making, which all added to the defeat of Congress.
"The UPA government had badly discriminated against non-Congress governments. This was something which can never be accepted in a federal structure," the BJP leader said.
When asked why BJP was trailing in two seats in Madhya Pradesh, Chouhan replied, "It may be due to the fact that Congress MPs there have done some work".
Replying to a query, Chouhan said that only party leadership can decide on issues like construction of Ram temple at Ayodhya and on Article 370.
Chouhan said he was confident that with Modi becoming prime minister, the days of discrimination against states would come to an end.
Chouhan said he would personally meet and congratulate Modi on Friday in New Delhi for the BJP victory.
"I will meet Modi again after he takes oath as prime minister and try to sort out a number of pending issues related to Madhya Pradesh," he said.
Chouhan also thanked people of Madhya Pradesh for "once again reposing their faith in BJP after handing it a grand victory in the Assembly elections in November last year".