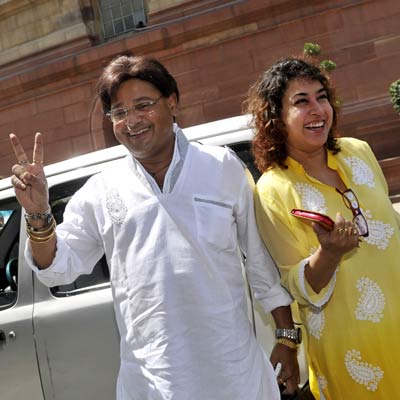 Indian on Wednesday found itself on an embarrassing position at the 58th UN session on the Committee on Convention on the Elimination of All Forms of Discrimination against Women (CEDAW) with the United States delegation taking serious cognizance of the numerous misogynist comments made by Indian politicians and people in power.
The latest is the case of of Trinamool Congress leader Tapas Pal who, on Wednesday, was let off by the party after he tendered an unconditional apology for his threat to kill CPM workers and unleash "his boys" to rape their women. Earlier, Samajwadi Party supremo Mulayam Singh Yadav, during his election train campaign, sought to do away with the capital punishment for gang rape, because "boys make mistakes".
The 58th UN CEDAW session, being held in Geneva between June 30 and July 18, will review the policies of Central African Republic, Georgia, India, Lithuania, Mauritania, Peru, Swaziland and Syria, on how they implement the provisions under CEDAW. Parties to the convention pledge to end discrimination of all sorts against women, be it political, economic, social, cultural or civil. The committee, comprising 23 experts, meets to monitor the performance of every state under the policy. It invites state reports on their performance, apart from reports from NGOs and other civil bodies.
The convention on Wednesday took up the submission from the Indian delegation on Wednesday. Shankar Aggarwal, secretary, ministry of women and child development (WCD), in his report to the convention, put forward details of the enactment of Sexual Harassment of Women at Work Place (Prevention, Prohibition and Redressal) Act, 2013. He also spoke about the Criminal law Amendment Act, 2013 that introduced amendments by incorporating offences like acid attack, sexual harassment, voyeurism, disrobing a woman, stalking, naked parade in the Indian Penal Code. Apart from that, he spoke about the introduction of the Protection of Children from Sexual Offences Act was enacted in 2012. Aggarwal added that literacy amongst women rose from from 53.67 % in the 2001 census to to 65.46% in the 2011 census, and that the country established an exclusive bank for women called Bharatiya Mahila Bank Ltd in November 2013.