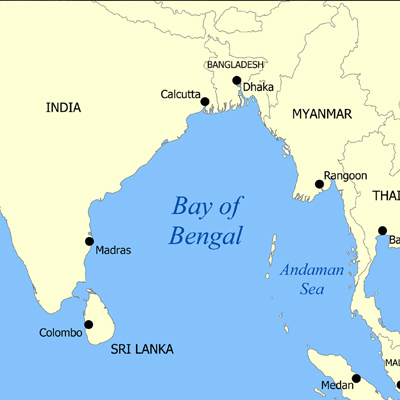 A moderate earthquake measuring 5.6 on the Richter scale tonight jolted Delhi, National Capital Region, Chennai and parts of eastern and northern India but there were no immediate reports of casualties or damage to properties.
Tremors were felt for a duration of 30-40 second and the magnitude of the earthquake of 5.6 on Richter scale.
The quake struck 60 kms east of Paradip at a depth of 10 kms at 9.52 PM, said L S Rathore, Director General, India Meterological Department.
"The epicentre of the earthquake was in the Bay of Bengal with its coordinates being 18.1 degree north and 87.8 degree east, measuring 5.6 on the Richter scale," said Ministry of Earth Science Secretary Shailesh Nayak.
A Chennai report said tremors were felt in parts of Nungambakkam, Porur and Triplicane where people rushed out of their homes.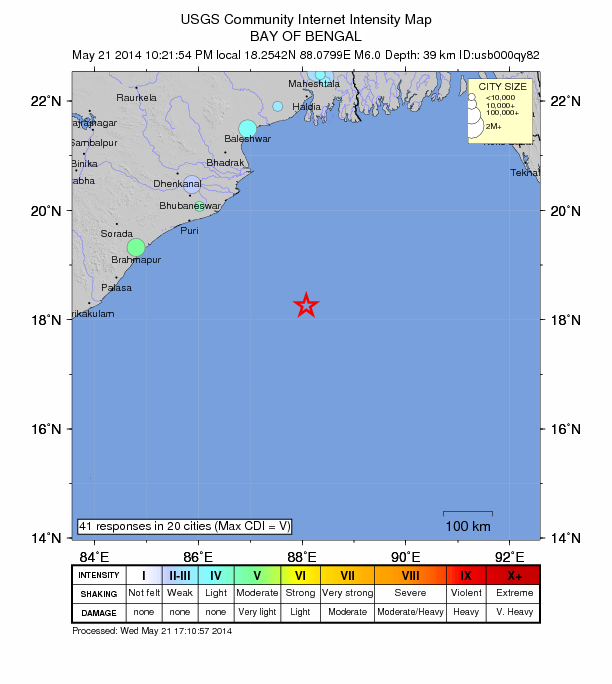 According to initial inputs, intensity of the tremors are moderate as epicenter was near Way of Bengal.
More details awaited.