On Saturday afternoon, Crawford Market was abuzz with calls from firework vendors luring customers. "Madam, yaha aapko 15% discount milega!" said one vendor. The mad rush in the lanes of Mohammed Ali Road in Mumbai and the traffic jams that the makeshift firecracker stalls created, pretty much affirmed the arrival of Diwali.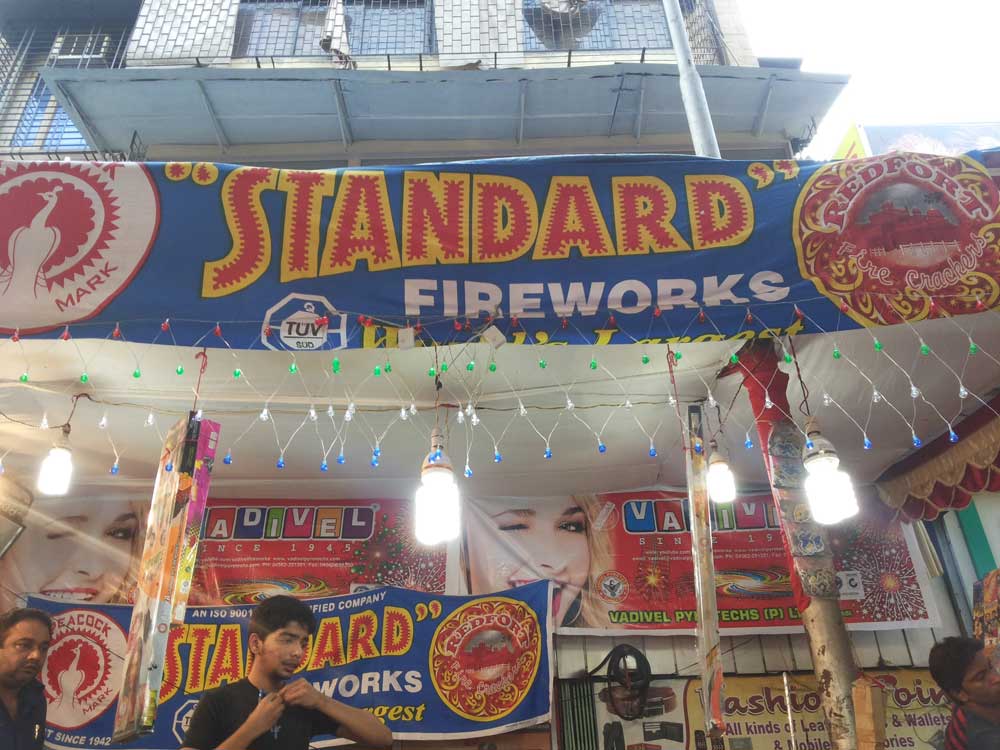 "People have been standing here for two-three hours. We are trying to serve as many people as possible," said one of the attendants at Essabhai Fireworks, the biggest shop for firecrackers in South Mumbai. They've been selling firecrackers since 1938!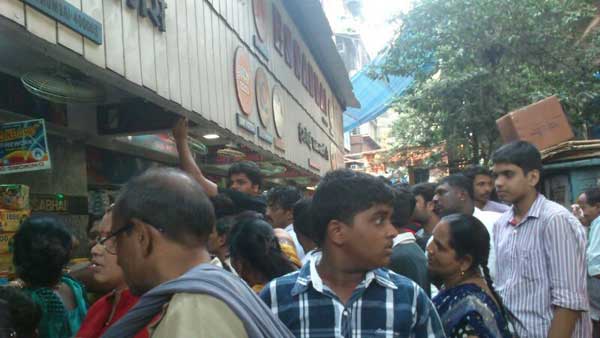 Many enthusiastic buyers bought large brown cartons full of firecrackers—bottle rockets, sparklers, rassi bombs, flower pots, and ground chakkars. This year, the most expensive cracker is a rocket that has 1000 crackers packed into one. It's called 1000 skyshots and is popular because it flares up in the sky to provide a visual spectacle for an hour, the vendor claimed.
The three-feet long box is worth Rs 12,000 and according to the wholesale vendor, this crazy brand of fireworks is ruling the festive market. There is a smaller version too, it's called the 500 sky shots and is priced at Rs 7,000.
What does it look like in the sky? Lines of colours that shoot up in the air and blast, sprinkling small colourful stars. Imagine a thousand of these!
"The 1000 sky shots are normally used as the show stopper. When you're done with lighting all your crackers, this is the one you want to end with. It makes quite a statement," said vendor Dinesh Kotwal at Mohammed Ali Road.
Other best-selling crackers include the Anar and the 'laddi' which range from Rs30 to Rs3000.
The new arrivals in the market for 2013 Diwali are the Ice Cold (a cracker that forms a cloud of smoke in the sky) and Choco Mania (a rocket that flares into brown flowers in the sky) which cost between Rs 2000- Rs 3000.
This Diwali, there sure are a wide range of firecrackers to choose from for all income brackets. These include firecrackers named Aishwarya Rai, Kareena Kapoor, Diya Mirza and one named after dictator Saddam Hussain (a bomb that blasts rather loudly, is also a huge favourite in the Mumbai market).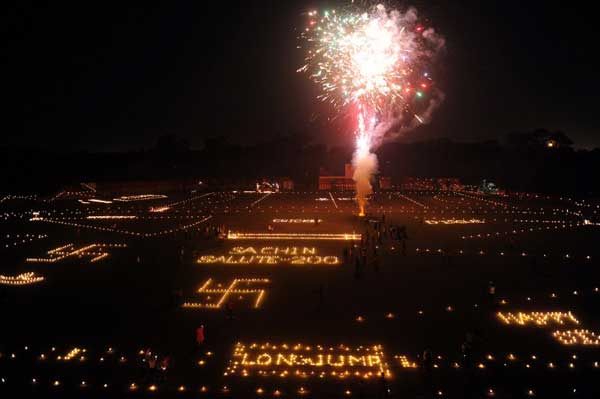 Fireworks and light decorations, lit by athletes with some ornaments paying homage to Indian cricketer Sachin Tendulkar, are pictured at the Madan Mohan Malaviya Stadium on the eve of Diwali in Allahabad-AFP