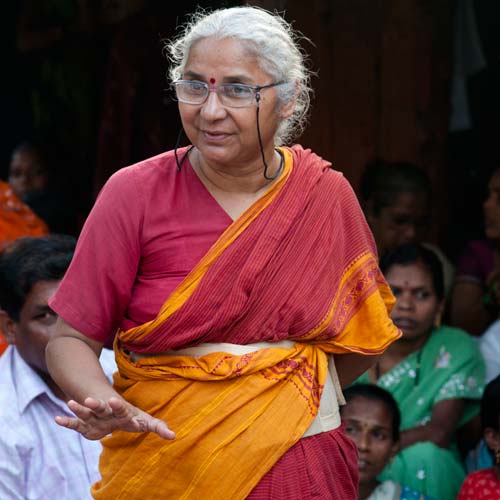 Activist Medha Patkar has asked Maharashtra government to use a special fund, to the tune of Rs 5000 crore, at its disposal, to revive sick sugar factories in the state.
Speaking to reporters here on Monday, Patkar also demanded appointment of a review committee by a tribunal to "assess the present scenario of cooperative sugar factory crisis".
Patkar said she supported the demand raised recently by anti-graft crusader Anna Hazare for a judicial probe into the sale of distressed sugar mills.
"A judicial inquiry should be set up to find out why as high as 40 co-operative sugar factories in Maharashtra have gone sick....If farmers and workers are ready, why not restart them?, she asked.
Patkar said reasons for sugar factories going sick should be analysed and ways to sustain them devised. "Thought should also be given if any other co-operative venture could replace the present structure," she added.
"The state government has a Sugar Development Fund to the tune of Rs 5,000 crore, which must be used for sick factories," she said.
Patkar alleged politicians across the spectrum in State, in connivance with private players, are instrumental in closure of many sugar factories, for their vested interests.
"Valuation of sick factories is deliberately shown lower than its present cost and they are being bought by politicians," she alleged.