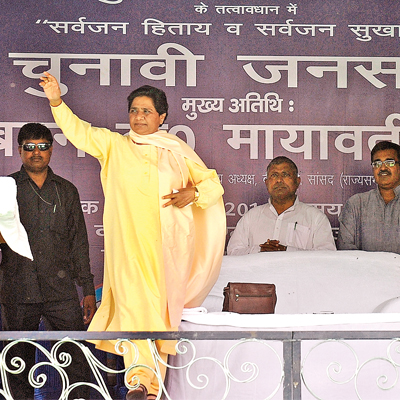 Former Uttar Pradesh CM Mayawati today came out strongly against the Akhilesh Yadav-led government for the increasing lawlessness in the state. Citing the recent gangrape and murder of two minor Dalit girls in Badaun, she termed the state of affairs in UP as a 'jungle raj'. She also demanded a CBI inquiry into the crime while accusing the UP government of not handling the matter seriously.
She further demanded President's rule in Uttar Pradesh saying otherwise the people of UP will have to face even worse days.
The BSP chief also accused the Narendra Modi government of going the Manmohan Singh route on talks and terror. She further said that the new government has not lived up to the promise of making the parliament free of people with a criminal background.
Mayawati also pulled up the BJP government for handing the reins of the HRD Ministry into the hands of former actress Smriti Irani, whom she accused of furnishing incorrect details about her educational qualifications.