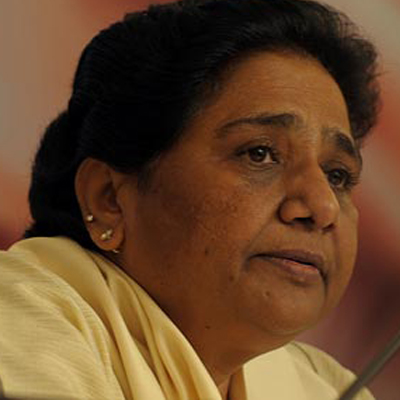 Bahujan Samaj Party (BSP) chief Mayawati today asked the Congress to clear its stand on caste-based reservations in the country.
Talking to reporters outside Parliament, she condemned a reported statement of party General Secretary Janardan Dwivedi in which he had pleaded for the abolition of caste-based reservations.
"A senior Congress leader has given a statement on reservation; this can't be an individual's opinion, but the party's stand. We strongly condemn it," she said.
Dwivedi on Tuesday said there are certain vested interests in the reservation system, and added that the future leader of the country should be able to break all barriers of caste and religion.
"And, I think, the leader of a country should be such who can break all the barriers of caste and religion. He should be able to take an initiative to form fair and equal society," Dwivedi said.
Dwivedi further said: "The reservation should have ended after the first ten years. But it was not. This is because there are vested interests of certain people. No matter how much comfort is given by the government the benefit from the reservation only reaches to top layer. I think this is injustice."
He also urged Congress vice president Rahul Gandhi to take certain important decisions in the field of reservations.
"Rahul is the leader of the party and the future of the country. Rahul has indulged many people in the process of drafting party manifesto. But I urge him to take a big and strict decision. Reservation should be provided on the basis of the economic condition of the people," he said.