Narendra Modi is expected to move in on the evening of May 26 after taking his oath of office.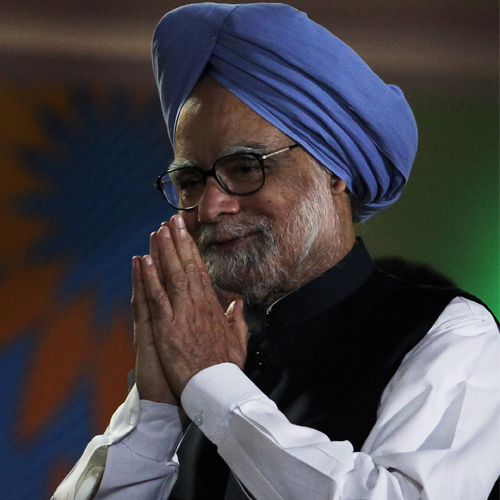 Prime Minister Manmohan Singh will vacate his 7 Racecourse Road (7 RCR) official residence on Friday after occupying it for ten years.
Singh, according to sources and media reports, will be shifting to a bungalow at 3, Motilal Nehru Road, which was the official residence of former Delhi chief minister and now Kerala Governor Sheila Dikshit. The 3, Motilal Nehru Marg residence is a type VIII bungalow which comes under the Central Public Works Department (CPWD). It is spread over 2.5 acres.
The Prime Minister's Office (PMO) had earlier confirmed that the bungalow is almost ready for occupation by Singh and his family once he demits office and formally hands over charge to his successor and India's 15th Prime Minister Narendra Modi.
Meanwhile, reports said the Prime Minister's office-cum-residence at 7 RCR has been spruced up for new incumbent Narendra Modi. The PMO at South Block too is getting refurbished and the upholstery etc. has been changed. It is expected that Modi will move to 7 RCR soon after taking his oath of office on May 26 evening.
7 RCR has been the official residence of the prime minister of India for the last 30 years. It is a group of five bungalows – bungalow no 1, 3, 5, 7 and 9. The prime minister uses the bungalows according to his need and convenience. The bungalows were last renovated in 2004 before Manmohan Singh had to moved in.
Bungalow no 1 has a helipad. Bungalow no 3 was Manmohan Singh and his family's residence. Bungalow no 5 was originally occupied by former PMs Atal Bihari Vajpayee and Rajiv Gandhi, and it is believed Modi may also choose this bungalow to stay in. Singh used this bungalow for his guests.
Bungalow no 7 was being used as the office of the prime minister. Bungalow no 9 is occupied by the Special Protection Group (SPG), which is responsible for the security of the prime minister and his family. This bungalow also has a tennis court.