Asks police chiefs to put in place institutional mechanisms to ensure women's safety.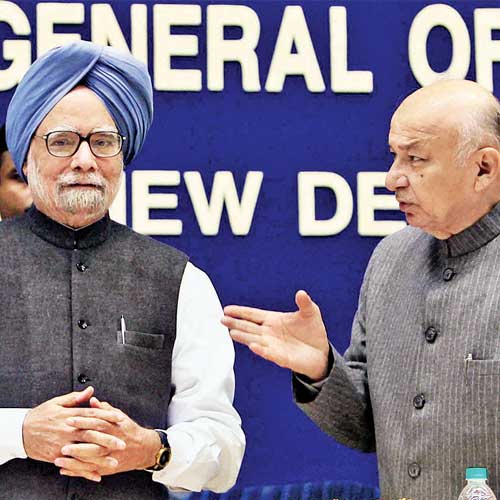 Raising issues related to women's safety, prime minister Manmohan Singh on Saturday asked the police chiefs of all states to put in place institutional mechanisms to ensure the safety and security of women and children.
The concern shown by the prime minister comes at a time when owner-editor of Tehelka Tarun Tejpal is facing arrest in a sordid affair of alleged sexual assault on a junior colleague working under him.
Asking the police chiefs to show leadership in this area, Singh said, "We have recently enacted several laws providing stringent punishment for such crimes and more sensitive treatment of victims during investigation and trial. We also need to put in place other institutional mechanisms to ensure the safety and security of women and children."
He said the tragic rape and murder of a young girl in Delhi last December not only brought into sharp focus the issue of women's safety but also the rising expectations of the people from the police in preventing such crimes.
As a result of the fateful December 16 incident that enraged the entire nation, the government had instituted a commission under Justice Verma and on its recommendations amended and strengthened various provision of law related to crime against women and children.
He was addressing the concluding session of the three-day annual conference of DGPs from all the states, organised by the Intelligence Bureau.
Dwelling on the growing challenges of policing because of rapid pace of urbanisation and increasing anonymity due to individualistic lifestyles and floating populations making detection of metropolitan crimes difficult, Singh asked them to devise special techniques to tackle this growing menace.
"There is also a need to place greater emphasis on the concept of community policing which not only helps in the prevention and detection of crimes but also encourages citizens to associate themselves voluntarily with the local police in solving neighbourhood problems, thus generating greater public confidence in our police forces," Singh said.
Concerned about the dangers arising out of potential misuse of social media, the PM asked the top sleuths to find creative solutions without unreasonably curbing the freedom of expression.