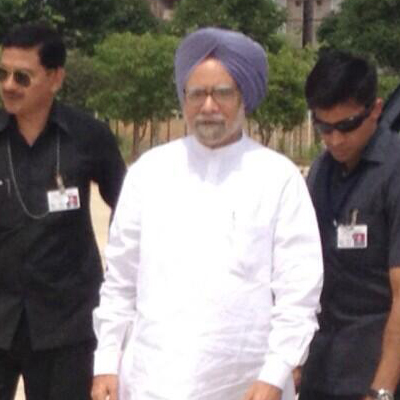 According to news reports, Prime Minister Manmohan Singh's extended family has condemned stepbrother Daljeet Singh Kohli's inclusion into Bharatiya Janata Party.
Family members stated that they are still with the Prime Minister and said they are saddened by Daljeet's decision to join the opposition.
"We are saddened by Daljeet's decision but it's his choice. Manmohan Singh is an honest man who worked to make India better, he has made us proud," said Manmohan Singh's grandson Randeep Singh.
Prime Minister's nephew Mandeep Singh Kohli too stated, "We are shocked by Daljeet's decision. The whole family still supports Manmohan Singh."He also added that BJP had made an offer to him as well for joining BJP.
"Kohli is free to pursue his independent political career. Family is surprised by his move and his reasons are best known to him," PMO office stated.
Read: His personal choice to join BJP: Shakeel Ahmed on Daljeet Singh Kohli
Congress leader Shakeel Ahmed, on Saturday stated that prime minister's step-brother Daljit Singh Kohli joining the Bharatiya Janata Party (BJP) was his personal decision and that the latter was free to join the party.
"Every man is free personally to decide about one's own choice. In fact, the Prime Minister's office has said that they were surprised by this decision. I have read from the newspaper that another brother of prime minister has come out and said that they are in total four brothers and six sisters, and that except him all others back the Congress. So, naturally, one is independent to take its own course if that makes him to believe that his decision will help him," Ahmed said.
After his inclusion in the BJP, he said that Manmohan Singh was not given full authority to run the government for which he decided to join the saffron party. Kohli further said, "Manmohan Singh never had a free hand in the working of the government and could not work to his capacity."
At the rally held here, Kohli shared the dais with Modi and other senior BJP and Shiromani Akali Dal leaders.
"Today, Prime Minister Manmohan Singh's brother Daljeet Singh has joined the BJP. This will further strengthen us. We are not a membership party. We form blood relations," Modi said while welcoming Kohli into the BJP fold.
Kohli was also welcomed into the BJP by Jaitley and Punjab Chief Minister Parkash Singh Badal.
The BJP and the Akali Dal are ruling partners in Punjab, as well as the constituents of the BJP-led National Democratic Alliance.
Read: There is a wave to defeat Congress in Lok Sabha Elections: Arun Jaitley