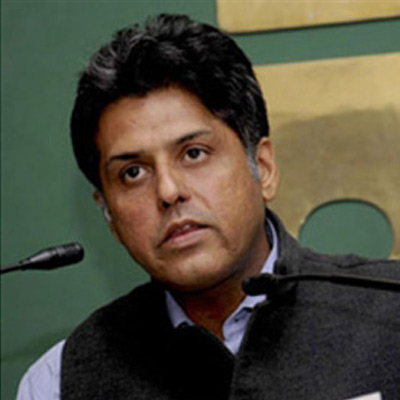 Union Information and Broadcasting Minister Manish Tewari has been discharged from a private hospital in South Delhi, where he was undergoing treatment.
The minister was admitted to the hospital's cardiology department on March 15 after he complained of uneasiness, sources close to him said. He was discharged from the hospital yesterday.
"He underwent several tests and treatment in the hospital and was discharged yesterday. He has been advised to rest," a source said.
Tewari's hospitalisation came at an inopportune time for his Congress party as the sitting MP from Ludhiana in Punjab is a vocal leader and a good orator, besides being a senior party spokesman.
There have been reports that Tewari had apprised his party's high command of his health condition and might not contest from the upcoming Lok Sabha elections.