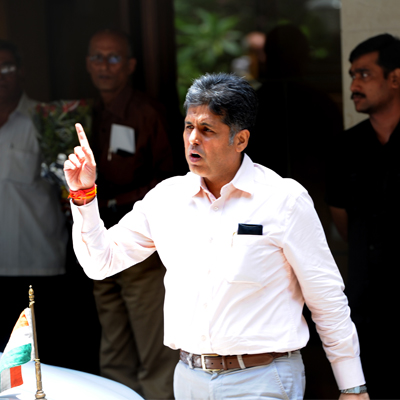 Congress leader Manish Tewari criticised the Bharatiya Janata Party (BJP) led National Democratic Alliance (NDA) Government on Monday for playing with the lives of students aspiring for admission to Delhi University (DU) because of the Four year Under Graduate Programme (FYUP).
Condemning the University Grants Commission (UGC's) decision to go back to the three year undergraduate course, Tewari demanded answers from the UGC and Delhi University for implementing the FYUP in the first place. "It's a very unfortunate incident, when there were talks about making three-year course to four, then there was a lot of turmoil among the students and lecturers but then too DU went ahead with it. Now the UGC is again reducing it back to three years. But where was it when this decision was taken as the chairman is the same," said Tewari. "This shows how the NDA government is playing with the lives of the students. UGC should have taken the decision in a proper manner by forming a committee. With such incidents, they are making the university a laughing stock for everyone," he added.
On Sunday, the University Grants Commission (UGC) put up three separate notices for Delhi University, the colleges under it and students and parents, saying that the four-year undergraduate programme has been scrapped. It ordered colleges to admit students for the three-year course instead of the four-year undergraduate programme (FYUP) which had been introduced in 2013.
The UGC on Friday in its letter to the DU had said that the four-year programme was against the NEP 1986, which envisages 10+2+3 policy and had asked them to restore the three-year programme which had been rejected by the latter. The Delhi University later said that its four-year undergraduate programme is not against the National Education Policy (NEP) even after a directive from the University Grants Commission (UGC) asking the varsity to roll back the course.
DU students as well as aspiring students have been facing a lot of difficulties due to ongoing tiff between the UGC and university over the FYUP. Earlier on Monday, members of the All India Students Association (AISA) protested in front of the HRD ministry over the Four Year Undergraduate Program (FYUP) in Delhi University.