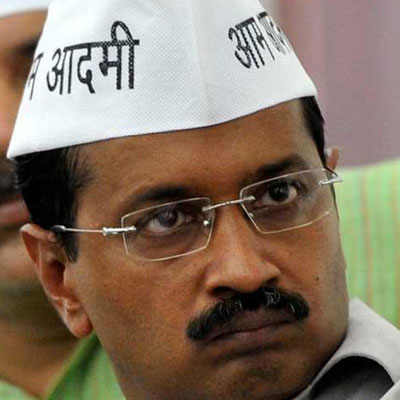 An unidentified man attempted to attack Arvind Kejriwal at his rally in Bhiwani, Haryana on Friday evening.
AAP supporters present at the venue reacted by thrashing up the man, following which the man was taken away by the police.
Following the attack, Arvind Kejriwal took to Twitter, condemning the reaction of AAP supporters and stating that their 'movement' would be over if they resorted to violence. However, he also condemned the man, saying such an attack shows the desperation and true character of the individual.
Someone hit me hard on my neck jst now. This kimd of violent reaction is expected of them. It only shows their true character n desperation.

— Arvind Kejriwal (@ArvindKejriwal) March 28, 2014
We shud never never react violently. If u r a part of this movement - kasam khao kabhi haath nahi uthaoge, chahe kitna bada hamla kyon na ho

— Arvind Kejriwal (@ArvindKejriwal) March 28, 2014