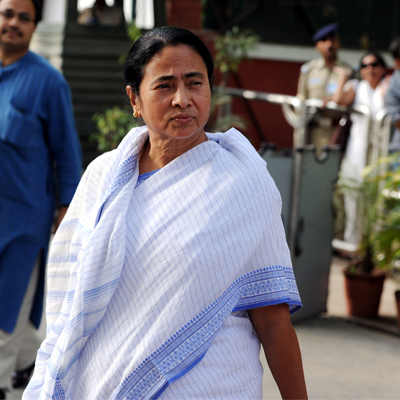 West Bengal Chief Minister Mamata Banerjee today slammed the Centre for "depriving" the state in the Railway Budget.
"Bengal is deprived and insulted at the hands of the Centre's new government. In today's perspective, such deprivation and insult has anyone seen"? Banerjee, a former Railway minister said in a Facebook post.
The literal meaning reads: Has anybody seen so much deprivation, humiliation in the hands of the new central government. Bengal stands deprived and Humiliated by the railway budget.
Narendra Modi says 'Der aaye durust aaye' about Rail budget, promises development and upgradation
Despite Home Ministry already having red flagged FDI, Sadananda Gowda proposes opening railways sector for foreign investments