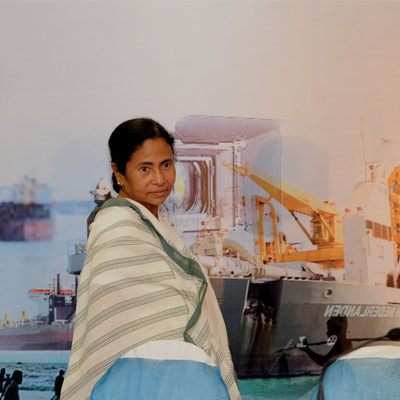 Following complaints of bias from opposition parties, the Election Commission ordered transfer of five Superintendents of Police, one district Magistrate and two additional district magistrates in West Bengal.
However, a defiant Mamata Banerjee refused to comply by the Election Commission's orders on Monday and challenged the EC to take any action against her and said that she was "ready to face any consequences". "How can the Election Commission transfer and name new officers without consulting the state government?" Banerjee asked. "You will only listen to the Congress...to make the Congress win, BJP win. You will have to take my resignation. I will not remove anybody," she said
Reports also claimed that the full bench of the Election Commission will meet over the issue and decide on appropriate action given the open defiance by the state government against the constitutional authority.
Election Commission sources pointed out that the panel can cancel or postpone elections in some constituencies of West Bengal if chief minister Mamata Banerjee fails to abide by the poll panel's instructions.
Polling for the Lok Sabha elections begin from April 17 in five phases in West Bengal.
For more election updates, click here