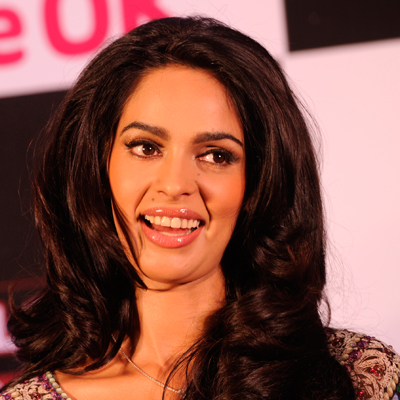 Producer-director KC Bokadia has decided to build on his leading lady Mallika Sherawat's voluptuary quotient in Dirty Politics by shooting an extra item song.
Mallika, whose box-office status in Bollywood is dodgy and dubious, has apparently pinned all her hopes on Dirty Politics to revive her slumping career. With much-hyped films about female politicians/activists Gulab Gang and Revolver Rani not doing well at the BO, Mallika and Bokadia have reason to feel panicky.
Says a source close to the project, "Mallika rang up Bokadia. She told him she was willing to go to any length to ensure the film works. Since films about female netas -- covered from head to toe -- don't work, both Bokadia and Mallika have decided their film needs that extra dash of oomph. The images of her in Dirty Politics clad in a demure saree have not gone down well with distributors. They want that spicy Mallika ka tadka."
So now a sizzling song and dance is being added to Dirty Politics, though it isn't clear how that fits in with the image of the Rajasthani politician that the actress plays. Bokadia says, "Since a girl with Mallika's sexy image is playing a politician we've decided to add a lot of oomph. She surrendered completely to my film and told me, 'Bokadia saab, aapko joh bhi pehnana hai ya nahin pehnana hai, main sab kuch karne ko tayaar hoon'. This film will mark the return of Mallika Sherawat just as my Phool Bane Angaaray brought Rekha back after some serious image damage.
The film is based on the mysterious disappearance and alleged murder of Rajasthan's nurse Bhanwari Devi. The Congress politician Mahipal Maderna had allegedly been named as an accused. In the film, Mallika plays Bhanwari Devi while Om Puri is cast as a politician modelled on Maderna.