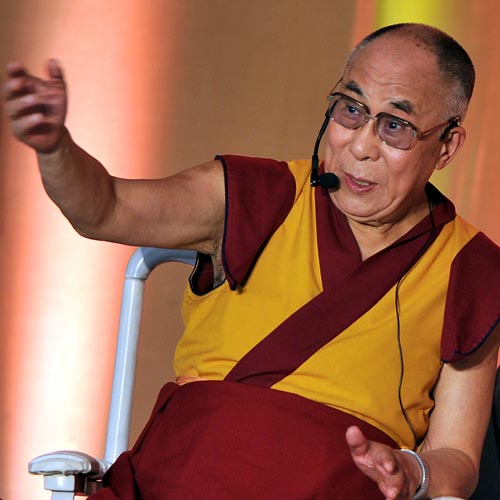 Tibetan spiritual leader, Dalai Lama delivered a spiritual discourse in Dharamsala on Monday, which attracted Buddhists from Malaysia and many other international tourists.
The Dalai Lama delivered a religious talk on Tsongkhapa's 'Three Principle Aspects of the Path' at the Tsuglagkhang Temple.
Spokesperson of the Department of Information and International Relations of Central Tibetan Administration in-exile, Tsering Wangchuk, said: "There will be teachings for full day today (Tuesday) and there will be an initiation as well and there will be large number of foreigners. The teaching would be translated simultaneously in Chinese language, in Russian, Vietnamese, in English of course.
The Dalai Lama, who is based in India, says he is merely seeking greater autonomy for his Himalayan homeland.
Many Tibetans say Chinese rule has eroded their culture and religion. They are agitating for the Dalai Lama's return from exile in India, and genuine autonomy for their homeland.
The Chinese government denies trampling Tibetan rights and boasts of having brought development and prosperity to the region.
Since 2009, at least 120 Tibetans have set themselves on fire in China in protest against Beijing's policies in Tibet and nearby regions with large Tibetan populations. Most were calling for the return of the Dalai Lama
Tensions have mounted between Tibet and China since 2008, after riots that broke out in the Tibet Autonomous Region and the Tibetan parts of China, which led to a government crackdown.